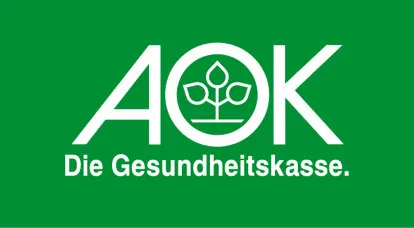 Content Marketing for AOK Baden-Würtemberg
Kunde: AOK Baden-Württemberg Branche: Healthcare
port-neo services: Customer Needs and Profiles, Communication Strategy, Campaign Development, Content Marketing, Omnichannel Marketing, Experience Design, Content Creation, Journey Orchestration, Journey Analytics, Organizational Development
Community expansion with content marketing
As the largest statutory health insurance company in Baden-Württemberg, AOK Baden-Württemberg is always looking to maintain proximity to its insured members. To ensure this, it works with port-neo to bring content marketing to life as the company's leading marketing measure. In the future, users will be able to interact with the health insurance provider via a newly established community platform.
How is maximum relevance achieved among partners and insured members?
As a statutory health insurance provider, AOK Baden-Württemberg is faced with the challenge of "preserving and restoring the health of its insured members, improving their healthcare situation, advising them and working towards a healthy living situation" and heavily tailoring its services to the needs of its members. However, it is not always immediately clear how to best reach specific target groups and which topics motivate them.
Content marketing from the target group
A qualitative and quantitative investigation of existing communication measures and the identification of topics via social listening form the basis for target group-specific omnichannel campaigns. The result: The introduction of the new GESUNDNAH community and anchoring content marketing in the corporate strategy.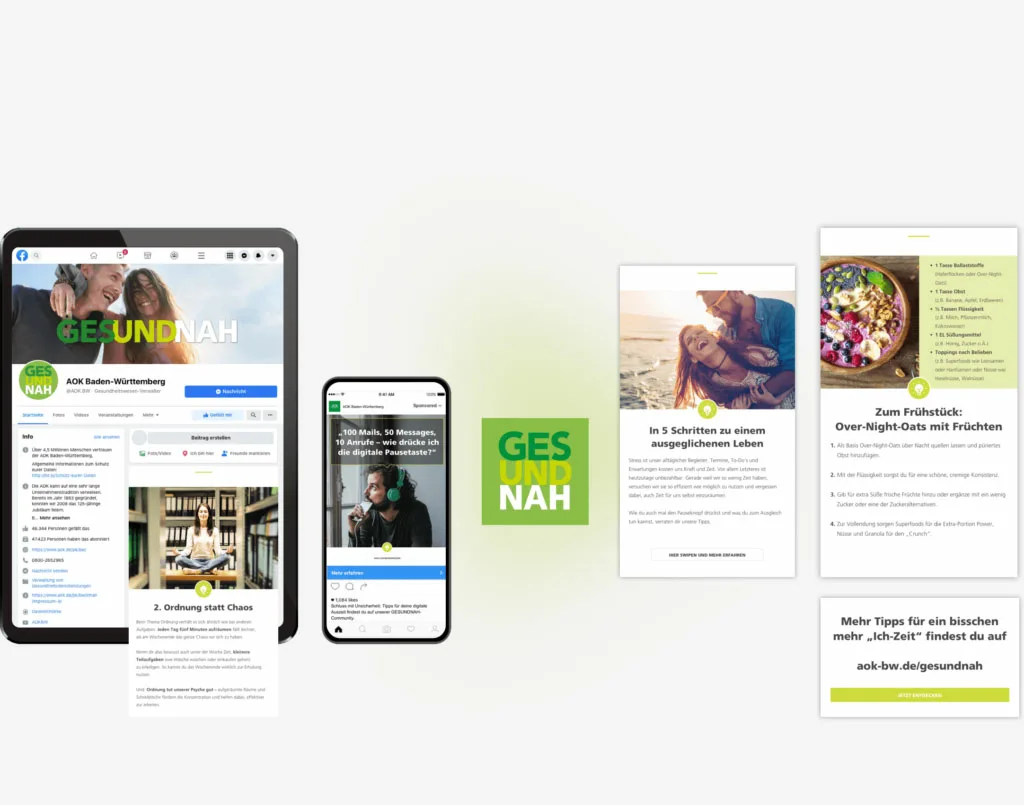 Work that pays off: goals are exceeded by far
The campaign exceeds the defined objectives in many aspects. After 10 weeks, it has already exceeded the desired number of unique visitors. By the end of the campaign, this was four times the amount envisaged. Meanwhile, the joint plan for the content marketing activities leads to significant synergy effects within the company.
Unique visitors
(target 40,000)
of conversions
via paid campaigns
High-quality leads (strong scroll depth and time spent on the target site)
"During the course of our strategic further development in the area of content marketing, we value port-neo as an agency that not only supports us as an advisor but is always by our side as a facilitator."
Project Manager GESUNDNAH community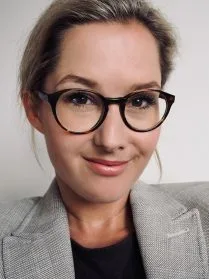 Interested in learning more about our cases?
For a consistent customer experience
As a CX agency, we understand what makes a customer experience unique. Strategists, creative minds, data specialists and technical experts work hand-in-hand across five steps. This comprehensive approach has enabled us to lead AOK Baden-Württemberg to success. Find out here in more detail how it works.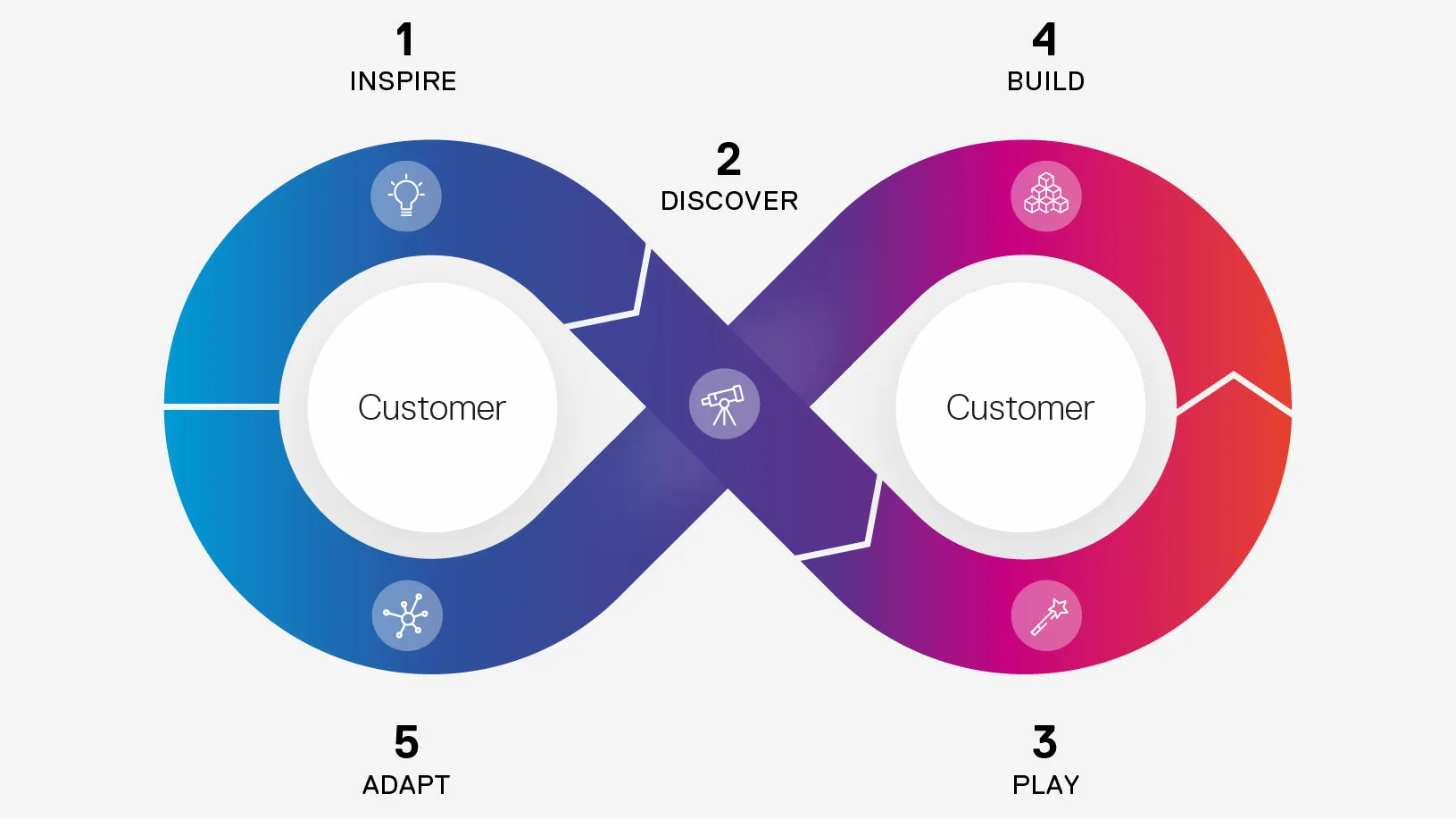 Actively promoting health via targeted content marketing
AOK Baden-Württemberg focuses on healthcare and prevention, also when it comes to communicating with its members. port-neo first asked itself the question of how to establish a process that upholds this promise.  In various workshops and strategy meetings, content marketing was established as a leading marketing measure in the company and is also primarily used to market introductory communication about the GESUNDNAH community.
AOK Baden-Württemberg wants to introduce a new process for developing communication measures: Internally, within its three specialist areas and externally with its partners and service providers.
Content marketing workshop to establish a joint understanding of content marketing.
Creation of a work group from all three specialist areas to establish a content marketing process.
Implementation of all necessary resources and work processes
Creation of a strategy document as the overriding corporate strategy to achieve the objectives.
Social listening at the heart of the campaign
Using different social tools, we identify topics and channels relevant to the target group via online trending topics. The campaign is therefore based on current insights rather than assumptions. The primary idea developed by port-neo combined with target group questions and AOK responses generatea plenty of attention and recognisability across the target group. Additional products are also teased on the GESUNDNAH platform.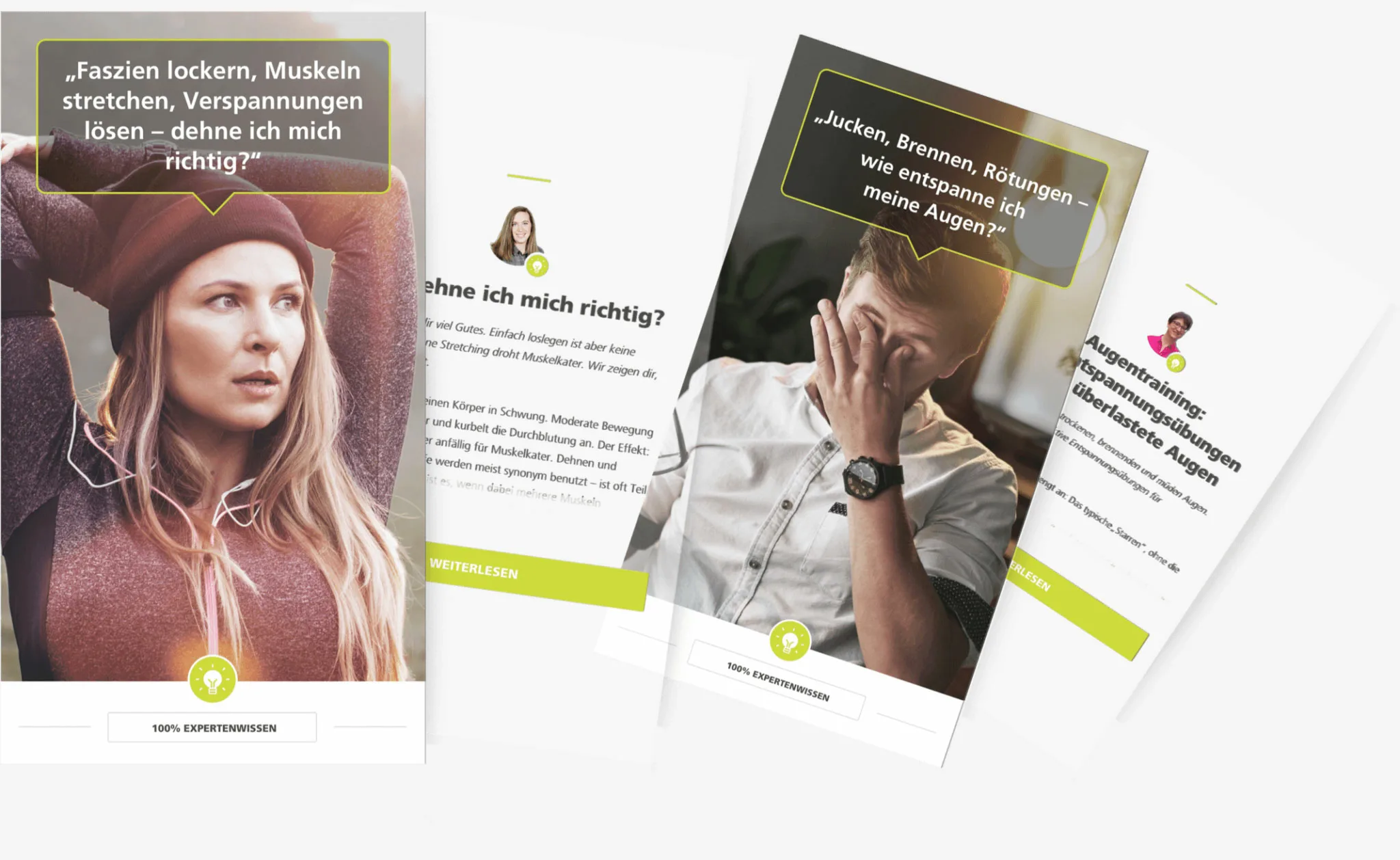 Performance and intelligent campaign testing
The omnichannel campaign mechanism ensures a consistent experience throughout every phase, which flows into the visit and registration on the GESUNDNAH community site. Using multivariable testing, we identify the most relevant content and optimum formats in the early weeks and allocate corresponding media bookings to establish the perfect price/performance ratio.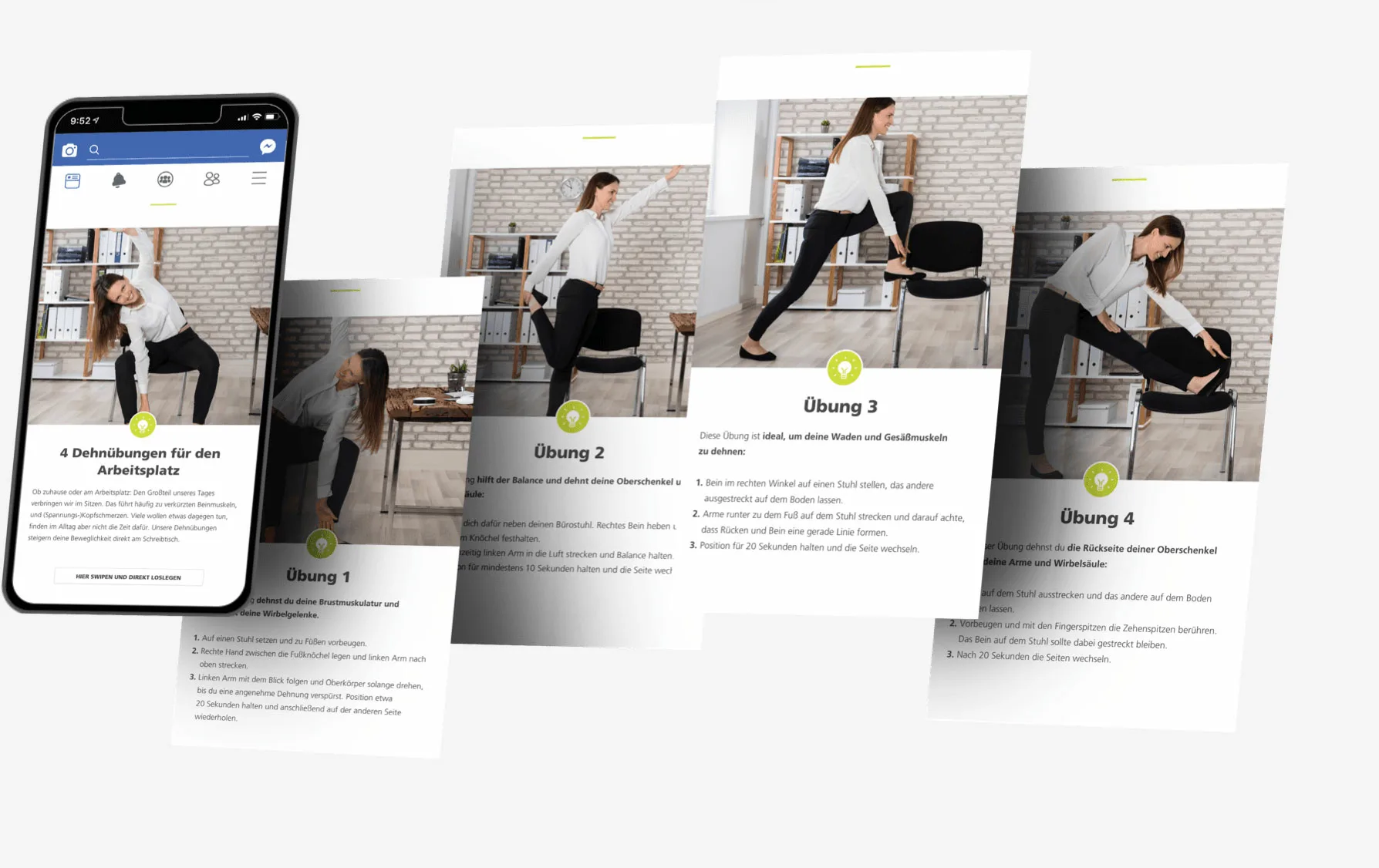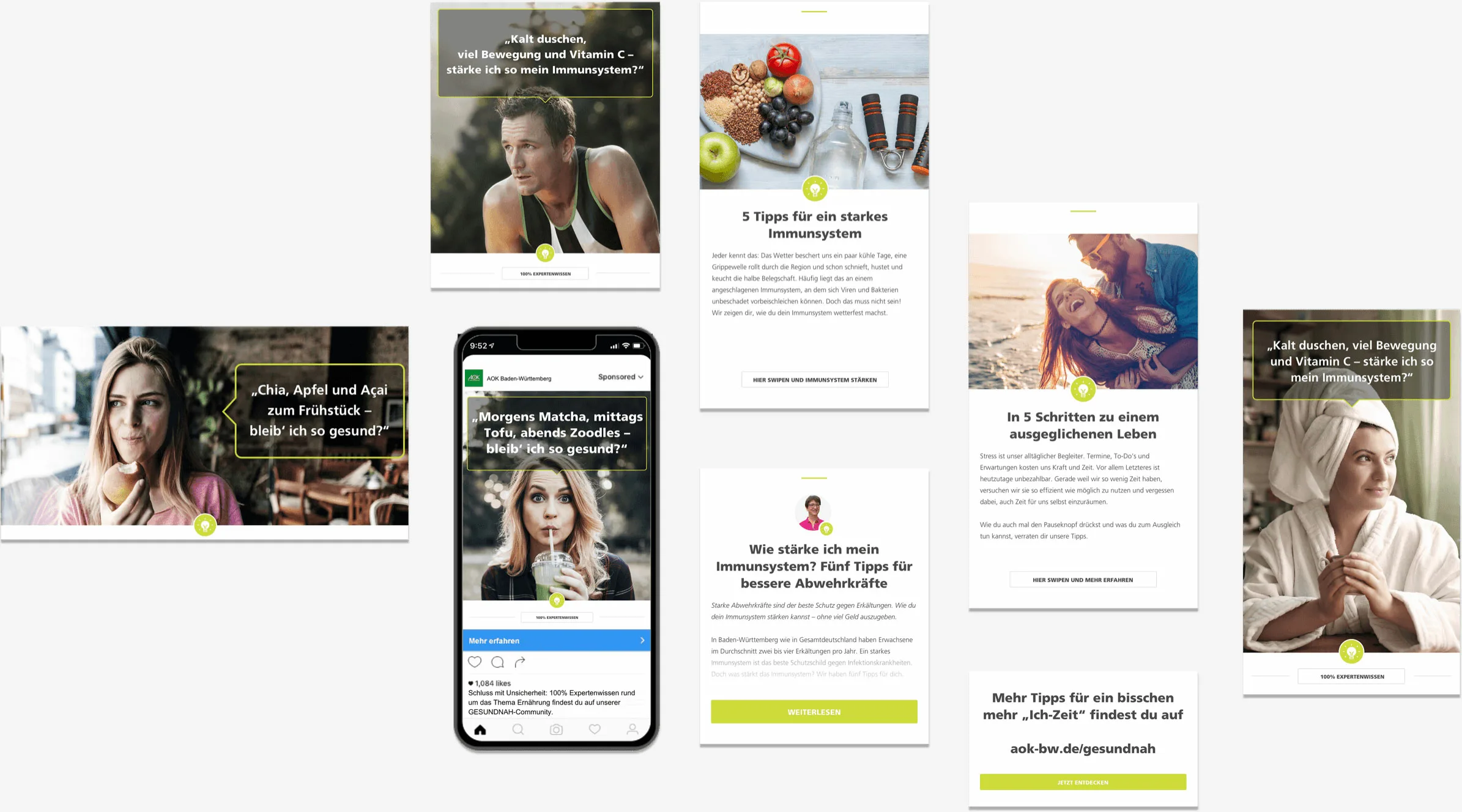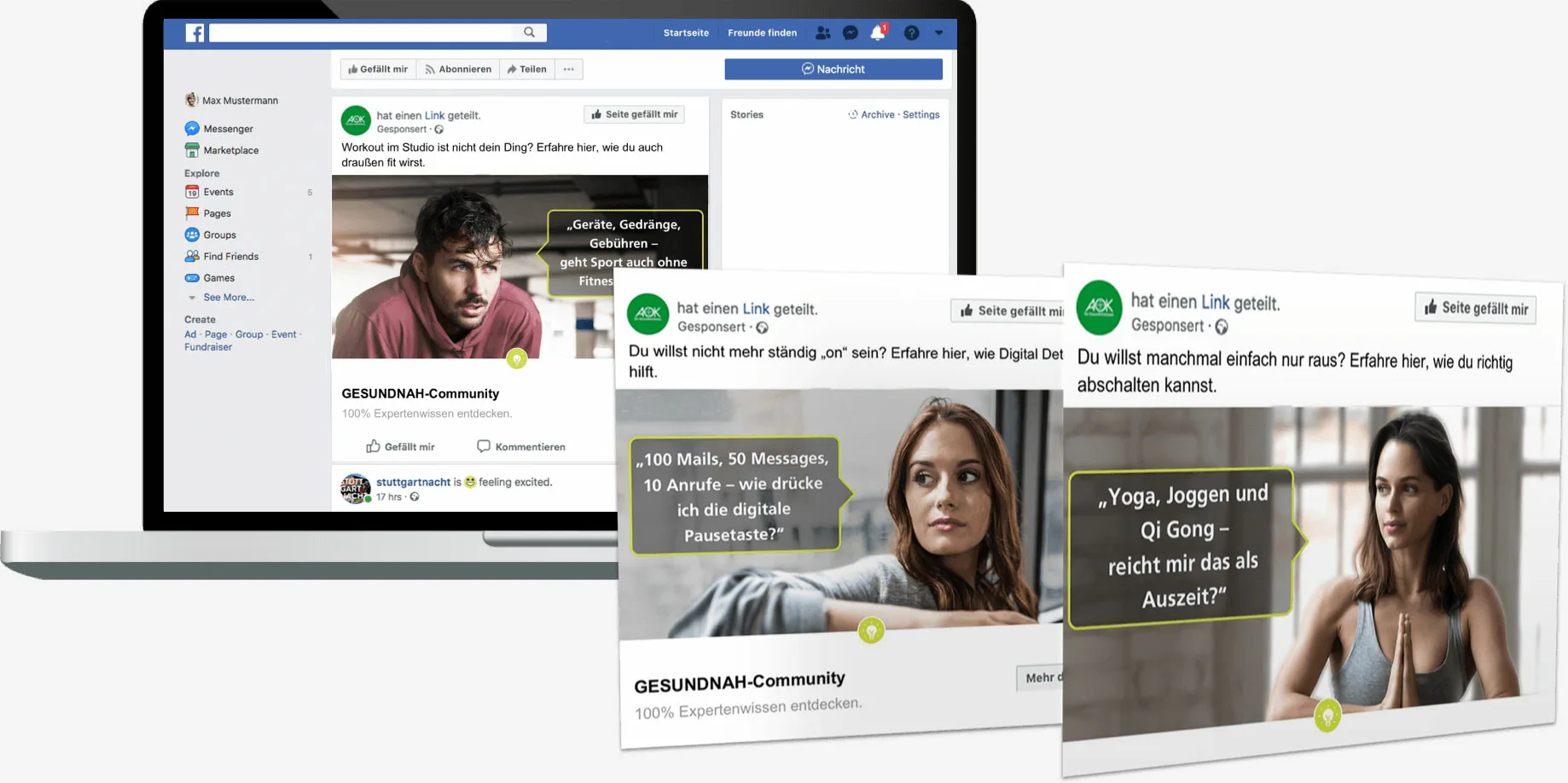 Campaign rollout and fast achievement of targets
Over the course of several weeks, the campaigns run with the aim of directing as much high-quality traffic to the AOK BW community page as possible. During this time, we constantly optimise the campaigns in terms of performance and content. As a result, we are able to benefit from achieving our targets before the campaign has even ended. The user-generated content in the GESUNDNAH community also opens new cluster topics within the campaigns.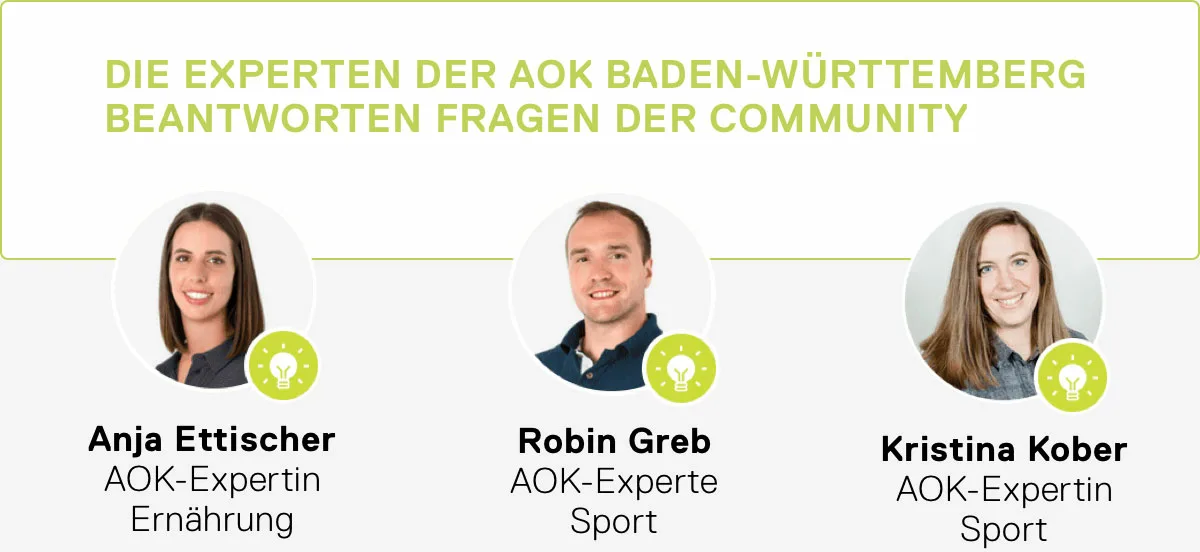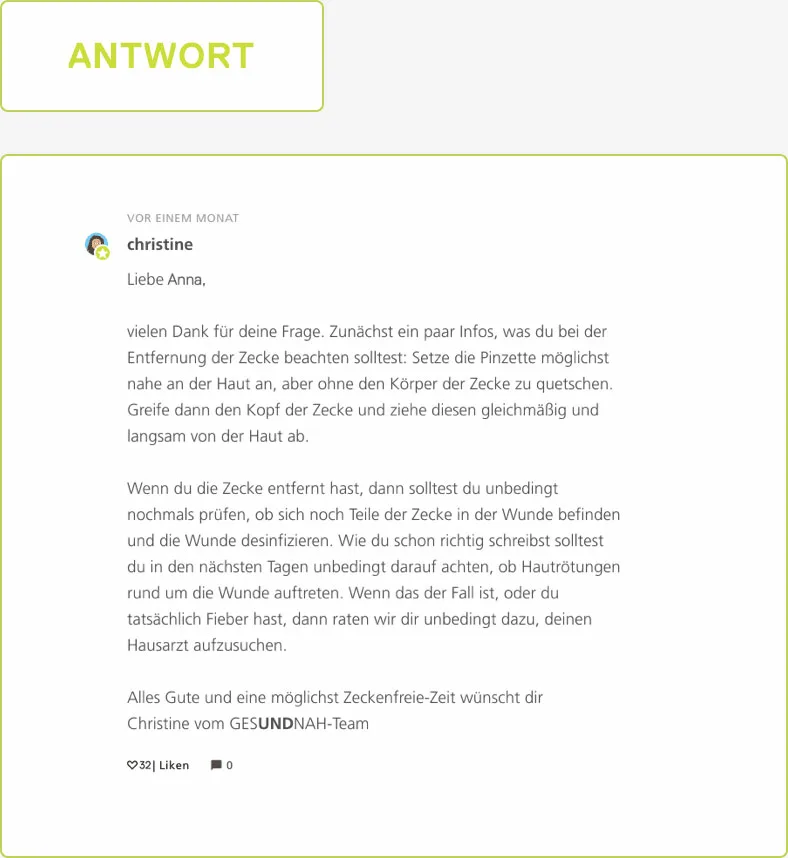 Everything at a glance: for management and people responsible for channels
We visualise the results of the campaign using campaign dashboards. Here, we differentiate between a KPI and high-level view for management and a channel view (channel-specific KPIs) for the marketing managers in different departments. These visualisations help us to readjust quickly in terms of reaching targets and optimisation and to obtain a general evaluation of performance. In the next step, a concept to further expand the community platform will be developed in collaboration with AOK BW.

Should we discuss next steps together?
Leadprozesse simply digital