Kunde: ŠKODA Branche: Automotive
port-neo services: Journey orchestration, experience design & content creation, website development, marketing automation, data-driven marketing, analytics dashboards, content maintenance, lead management, email marketing
Lead processes in times of digital change
The automobile industry is undergoing change. This means that those who want to stay on board need to think digitally. As part of a collaboration with port-neo, ŠKODA has been able to survive and thrive in a highly competitive market. Thanks to strong UX optimisation, content maintenance and revision of the digital lead process to the main skoda.de site, ŠKODA has taken an important step towards a digital shopping experience. This also helps local analogue retailers who often close the digital lead process. Closely linked: According to the renowned absolit study, the ranking for email marketing, ŠKODA has climbed towards the top of the ladder among German car manufacturers in recent years. The number of newsletter subscribers has tripled in four years and the opening and click rates are significantly above the industry average.
How can automobile manufacturers turn change into an opportunity?
The automobile industry needs to reinvent itself. Disruptive trends such as the sharing economy or urbanisation influence end consumer behaviour. The industry is also prompted to search for alternative drive technologies such as e-mobility. Users want to be taken by the hand through digital touchpoints on their path to their new vehicle and the experience should be holistic. So, how can ŠKODA use this change to its advantage and align its own business model to ensure success?
Always-on: Vertrieb ganzheitlich verstehen
port-neo analyses the current customer journey map of the end consumers and checks each touchpoint associated with skoda.de to see if it has achieved its goal.  UX checks on the websites are carried out via automated data screenings. We conduct a user-focused market analysis to ascertain the needs of website visitors. Using the tracking features of BI dashboards, we can also ensure data-driven content maintenance.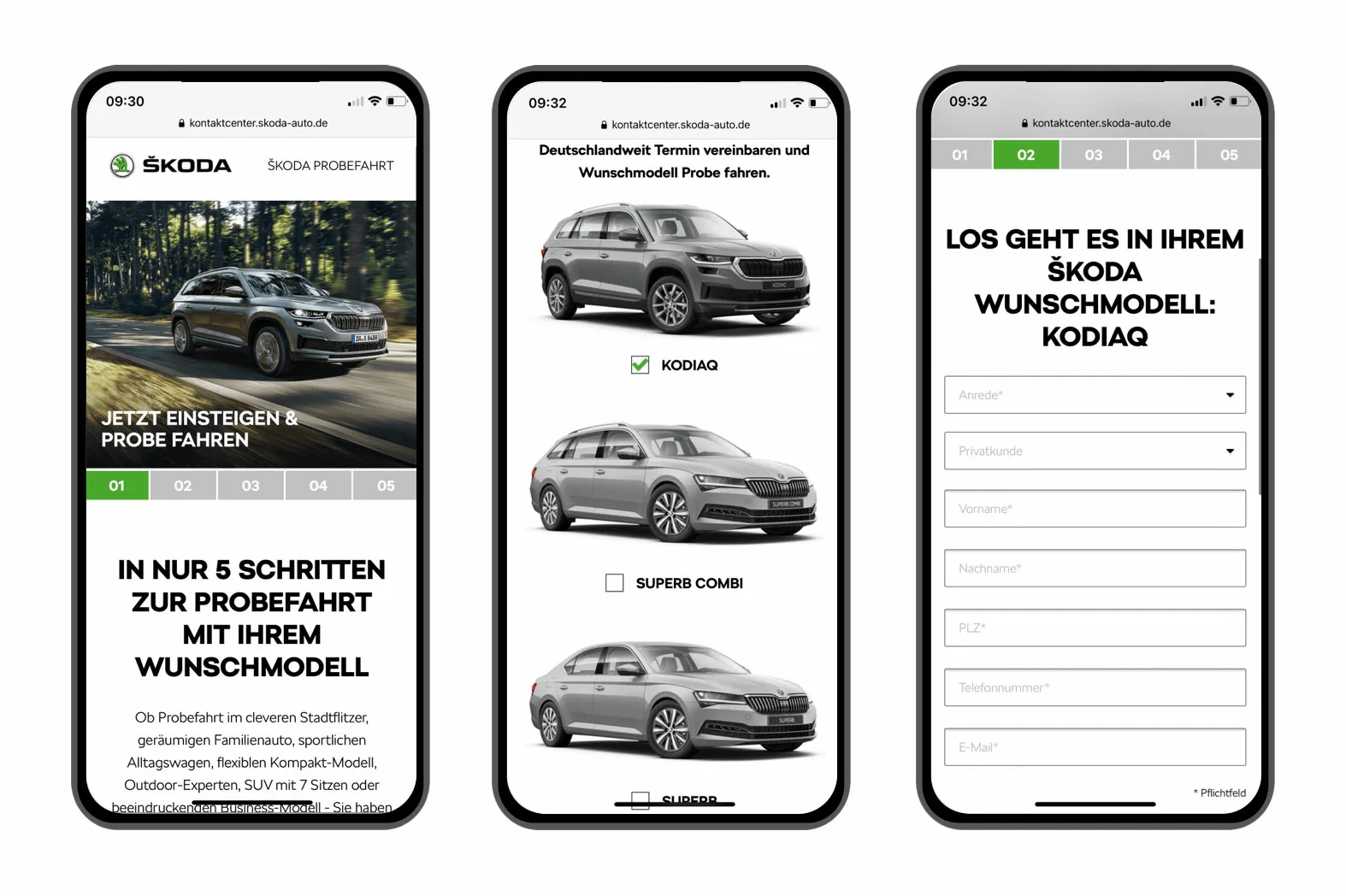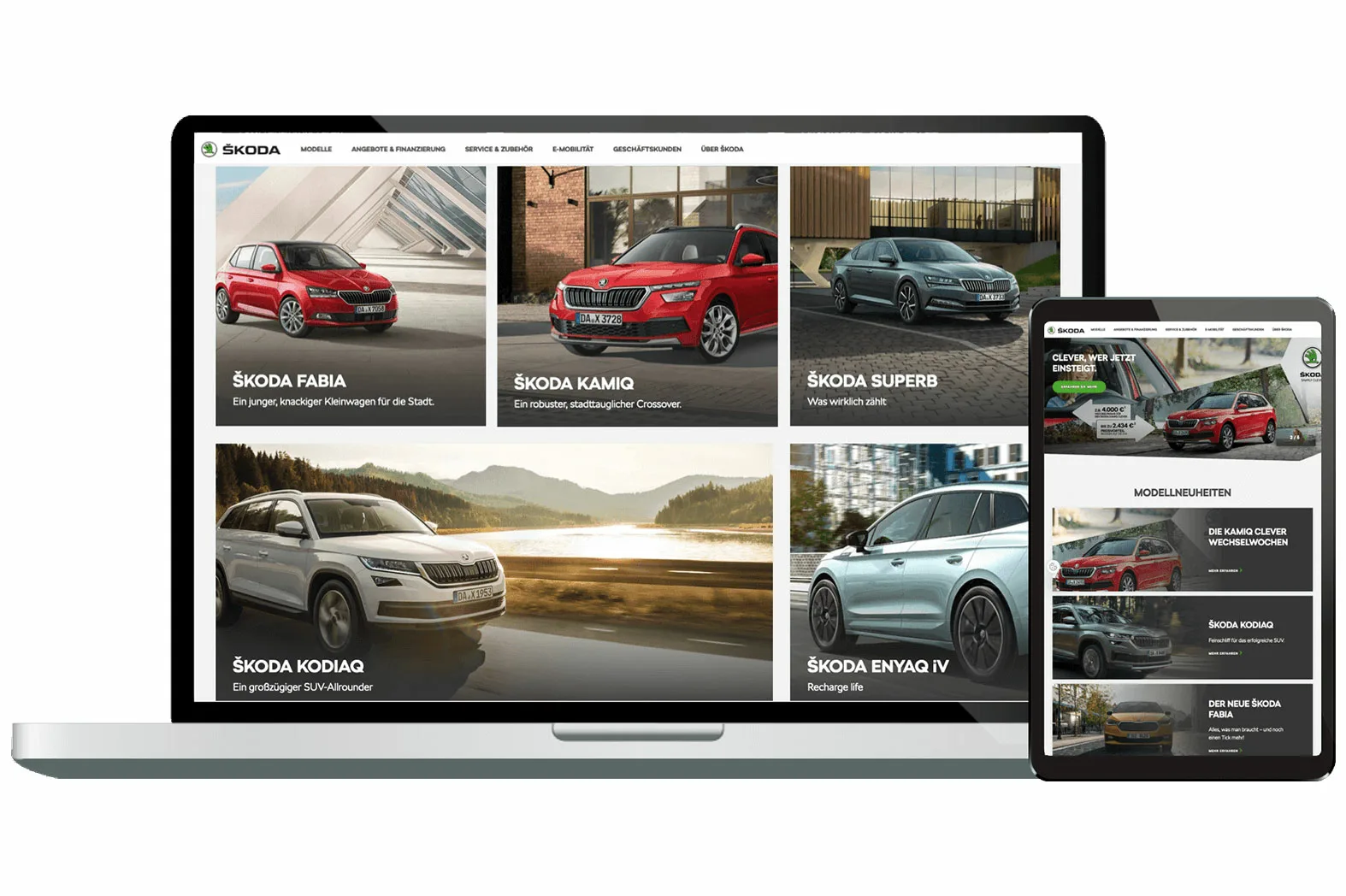 Optimisation of UX and new customer acquisition
Based on our analysis, we revised UX models in terms of targeted user-friendliness and boosted online sales as a result. We optimised around 200 sub-sites, placed CTAs in the relevant areas and modified the navigation. We also digitalised the entire test drive communication process (from vehicle configuration to a test drive at a ŠKODA dealer) – a key tool for acquiring new customers. As a result, we combined digital customer requirements with the analogue requirements to test drive a new car before buying.
Significantly increased quality of test drive bookings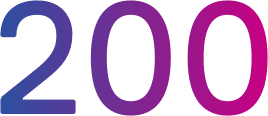 Optimisation of around 200 related sub-sites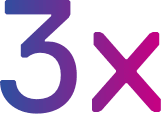 Subscribers tripled in email marketing
"In order to turn this transformation into a digital user experience, it isn't enough to change individual touchpoints. In port-neo, we have an experienced partner at our side with expertise across the board from concept to technical implementation to create a comprehensive customer experience."
Head of Marketing Content Management, ŠKODA Germany
Interested in learning more avout our cases?
For a consistent customer experience
As a CX agency, we understand what makes a customer experience unique. Strategists, creative minds, data specialists and technical experts work hand-in-hand across five steps. This comprehensive approach has enabled us to lead ŠKODA to success. Find out here in more detail how it works.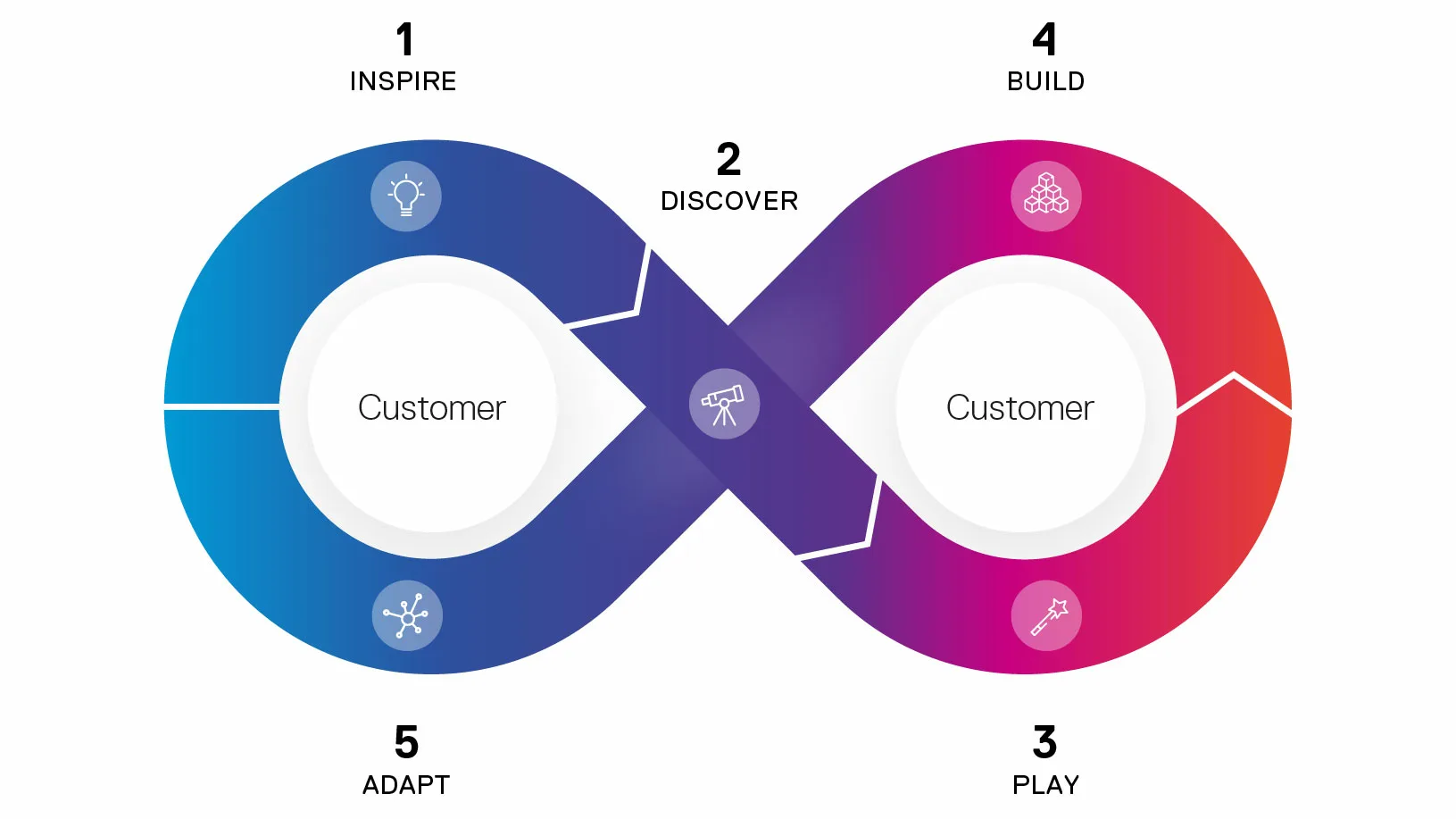 Insights from Best Practices
In order to stay ahead at all levels of lead generation – from web presence and email marketing to arranging the test drive – it's worth looking at the direct competition and non-industry best practices. What do companies do particularly well? What can we learn from them? Our project starts with optimising the user experience using a potential matrix and following in-depth discussions with all key ŠKODA stakeholders.
From analysis to recommendations for action
At port-neo, we live by the concept of 'data meets empathy'. For us, this means that we also compare our data with user requirements: Why are they visiting a particular page? What should the homepage look like to enable optimum journey entry? For ŠKODA, we analyse the most frequented sites (skoda-auto.de and skoda-auto.de/modelle), conversion sites (contact and dealer sites) and compare them with the sites of their main competitors. By examining the customer journey and comparing the communication on existing ŠKODA channels, we are able to recognise optimisation potential and identify areas for action.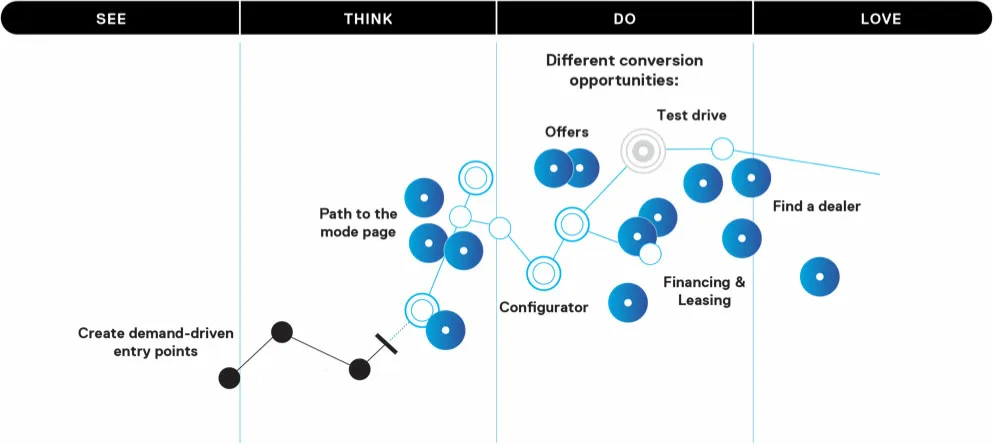 By analysing the customer journey, we identify optimisation potential
Test and optimise: Segmentation of customer groups
Together with ŠKODA, we develop a targeted approach to optimise conversions and improve lead generation. We test this in the play phase to see whether our theories are correct. Data from email marketing, which we have managed for ŠKODA since 2016, helps us optimise our approach. This data enables us to segment customer groups, precisely tailor individual user journeys and appeal more to the target group going forward.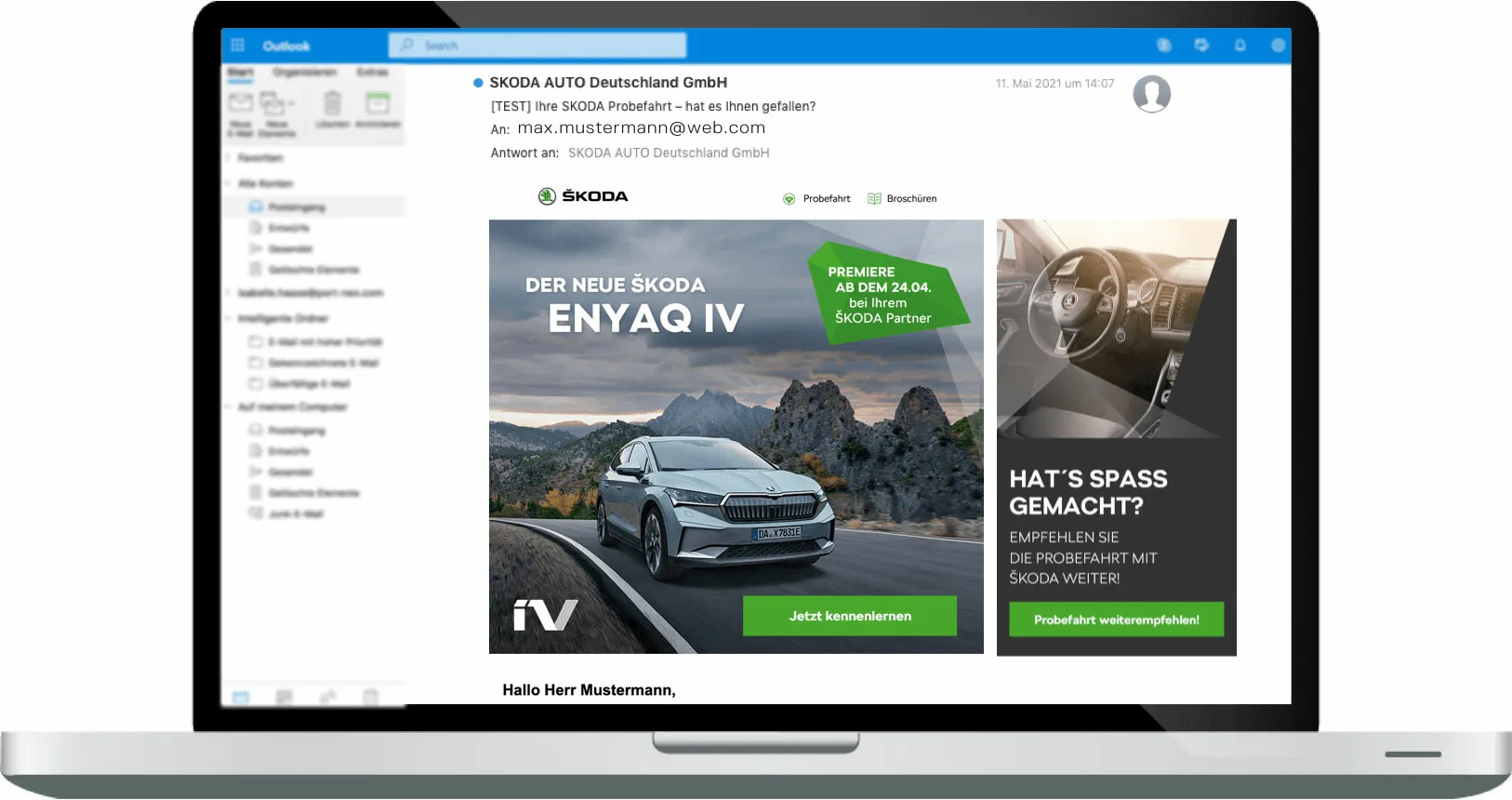 We use email marketing to generate data that supports optimisation.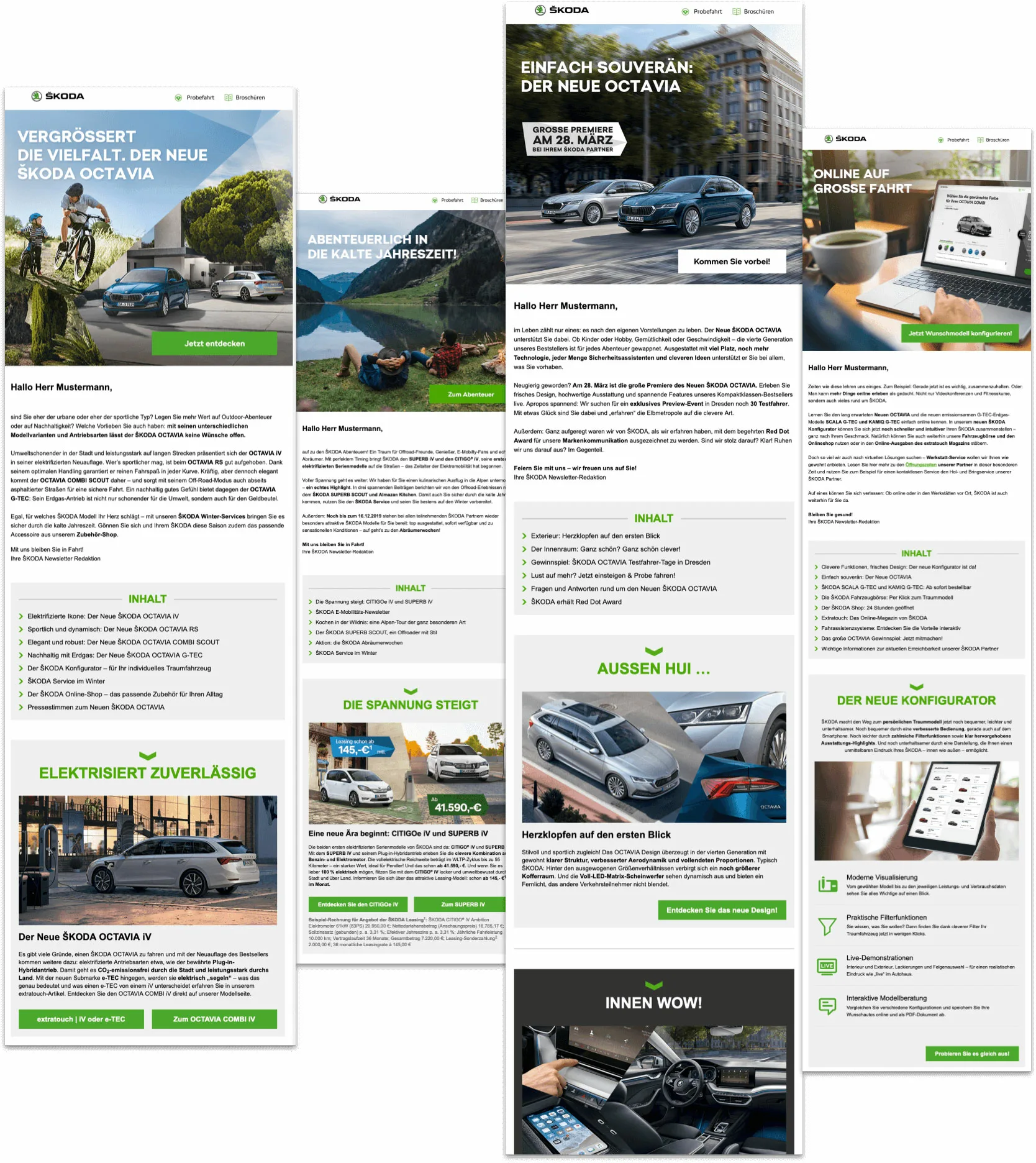 UX-optimised test drive booking as a key driver for conversion
A key finding from our analysis is that end customers demand excellent digitalisation from car dealerships. This can also positively differentiate the brand. Time to develop ŠKODA's digital path further: with a targeted push to register for test drives on certain parts of the website, port-neo has turned this into a key conversion driver. We support ŠKODA at all times with a strong team. We reach agreements with the relevant stakeholders and continually develop the lead process. When linked with other touchpoints, this means: more leads, more contacts and the option to reach target groups by email as needed.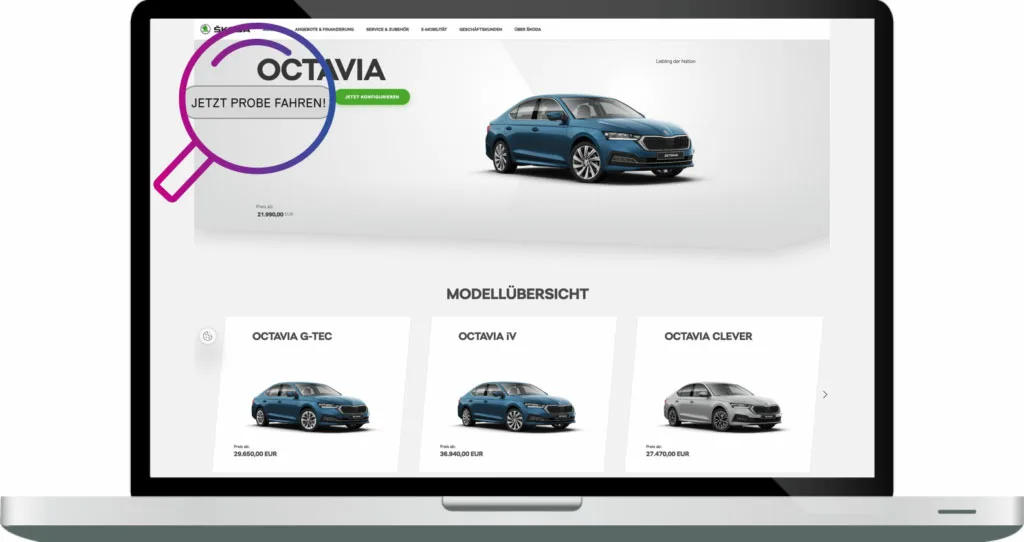 During the registration process, the model can be selected, the dealer chosen and the test drive arranged.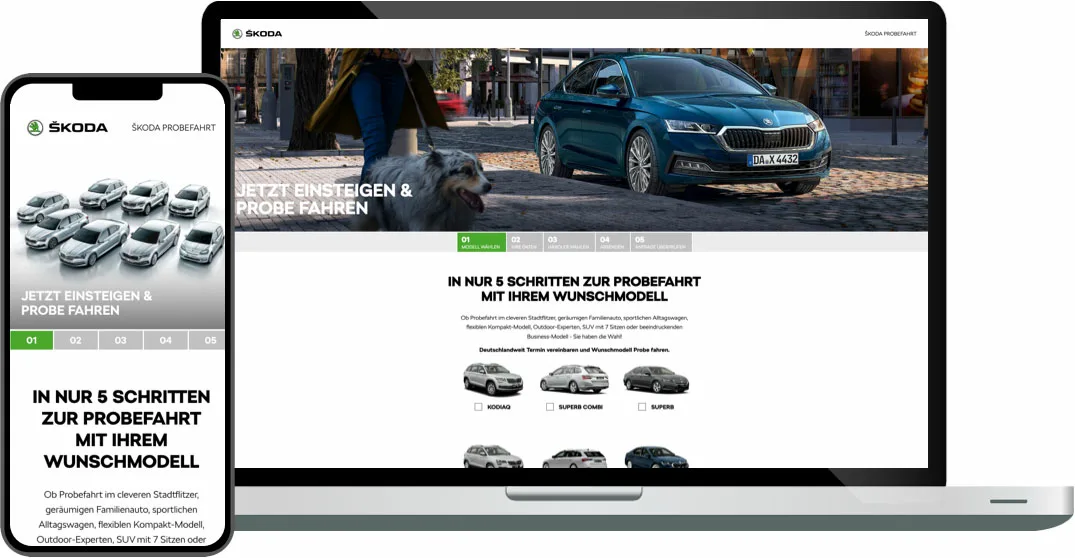 Im Anmeldeprozess kann das Modell gewählt, der Händler angesteuert und die Fahrt vereinbart werden.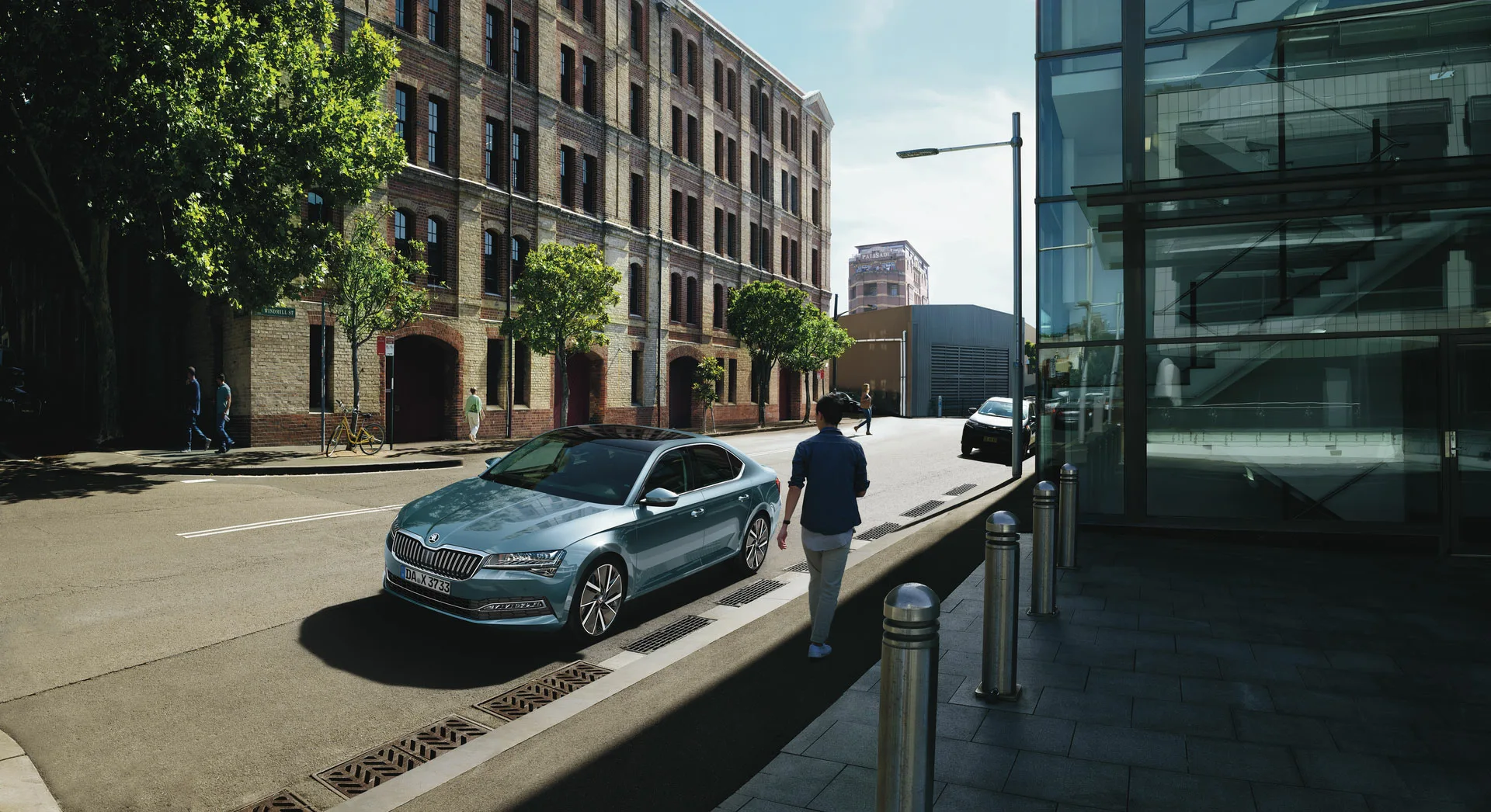 The result is that digital needs are combined with analogue requirements.
An e-mobility site that ticks all the right boxes
Based on user insights gathered, port-neo is working with ŠKODA to develop relevant content for additional, particular questions. An example of this adaptation phase is a microsite on the topic of e-mobility with answers to the main questions and requests submitted. With frequently updated topics such as cost, coverage and environment, ŠKODA is taking a leading role in this area. Both novice and experienced users are prepared for their individual journeys. This is our contribution towards collecting different target groups for the topics relevant to them, communicating the future role of the Czech car manufacturer and setting ŠKODA's benchmark in the area of content marketing.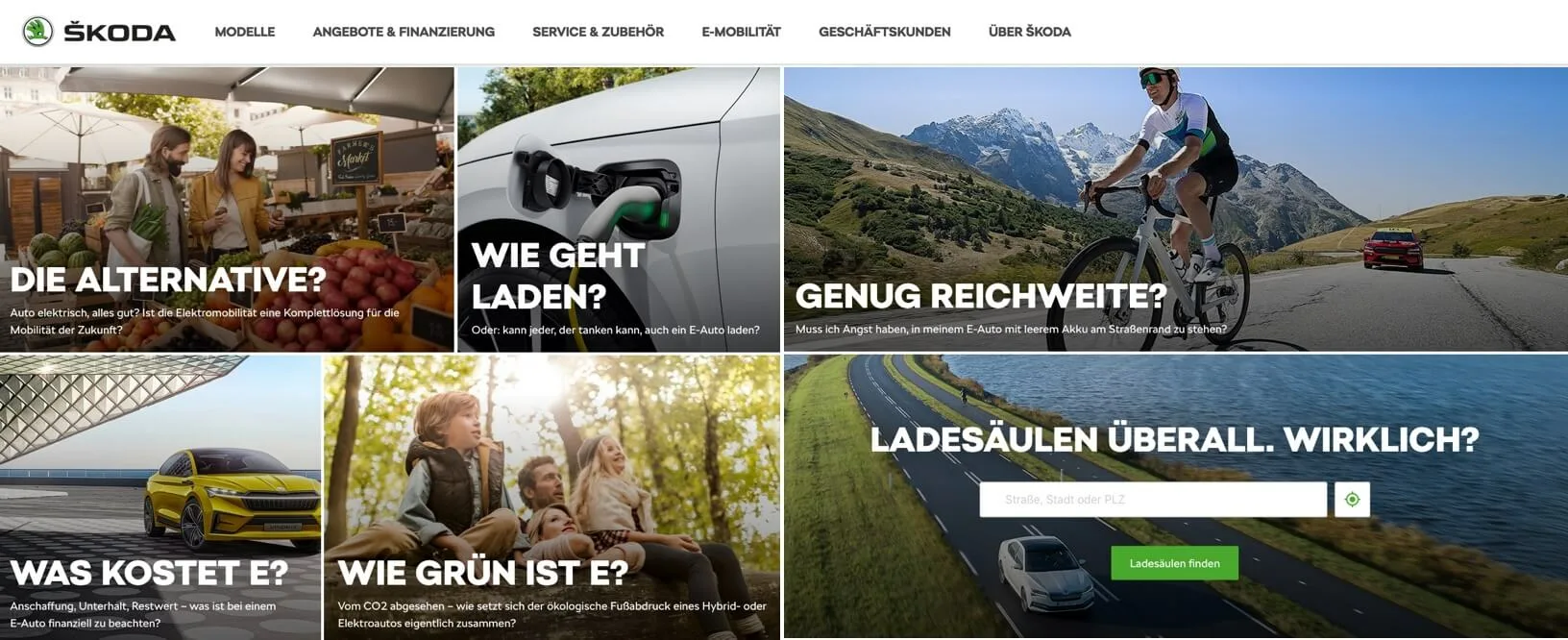 Should we discuss next steps together?
With this range of services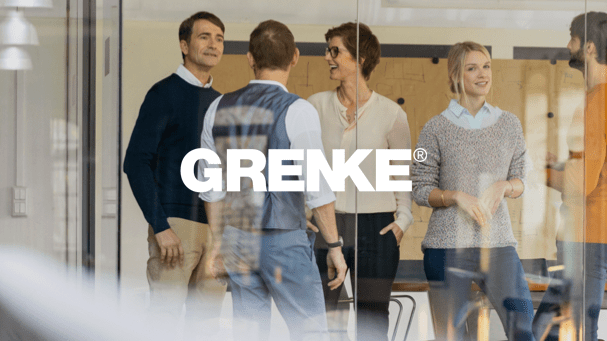 When bathroom dreams meet UX