YELLOW - Thought Leadership in color
Customer:Swiss Post Industry: logistics and communication
port-neo services: Communication Strategy, Brand Strategy, Content Marketing, Omnichannel Marketing, Creative Campaigns, Content Creation, Branding
The most important currency on the web
Digitalisation has changed many things, not least the relationship between brands and their customers. The most important currency on the web? Relevant content. Gone are the days where one product is enough to reach all customers. Nowadays, it is far more important to know exactly what customers want, where they can be found and how to reach them with the right offers. Swiss Post is also taking this step and rethinking its content together with port-neo. With its YELLOW decision-makers' magazine and associated content hub, it follows the principle of thought leadership and creates a clear content strategy that leads to more customer retention and market awareness.
Die Post ist eine der ältesten Marken und eines der größten Unternehmen der Schweiz. 2019 beschäftigt sie rund 56.000 Mitarbeiter, versendet 1,8 Mrd. Briefe und 148 Mio. Pakete und verzeichnet damit einen Umsatz von 7,164 Mrd. CHF. Ihr Anspruch: Traditionelle Stärken weiterentwickeln und Zukunftsfelder erobern, um ihre Kunden erfolgreich zu verbinden. Als zuverlässige Partnerin unterstützt sie ihre Kunden mit physischen und digitalen Lösungen dort, wo sie alleine nicht weiterkommen – und bildet so den Motor für eine moderne Schweiz.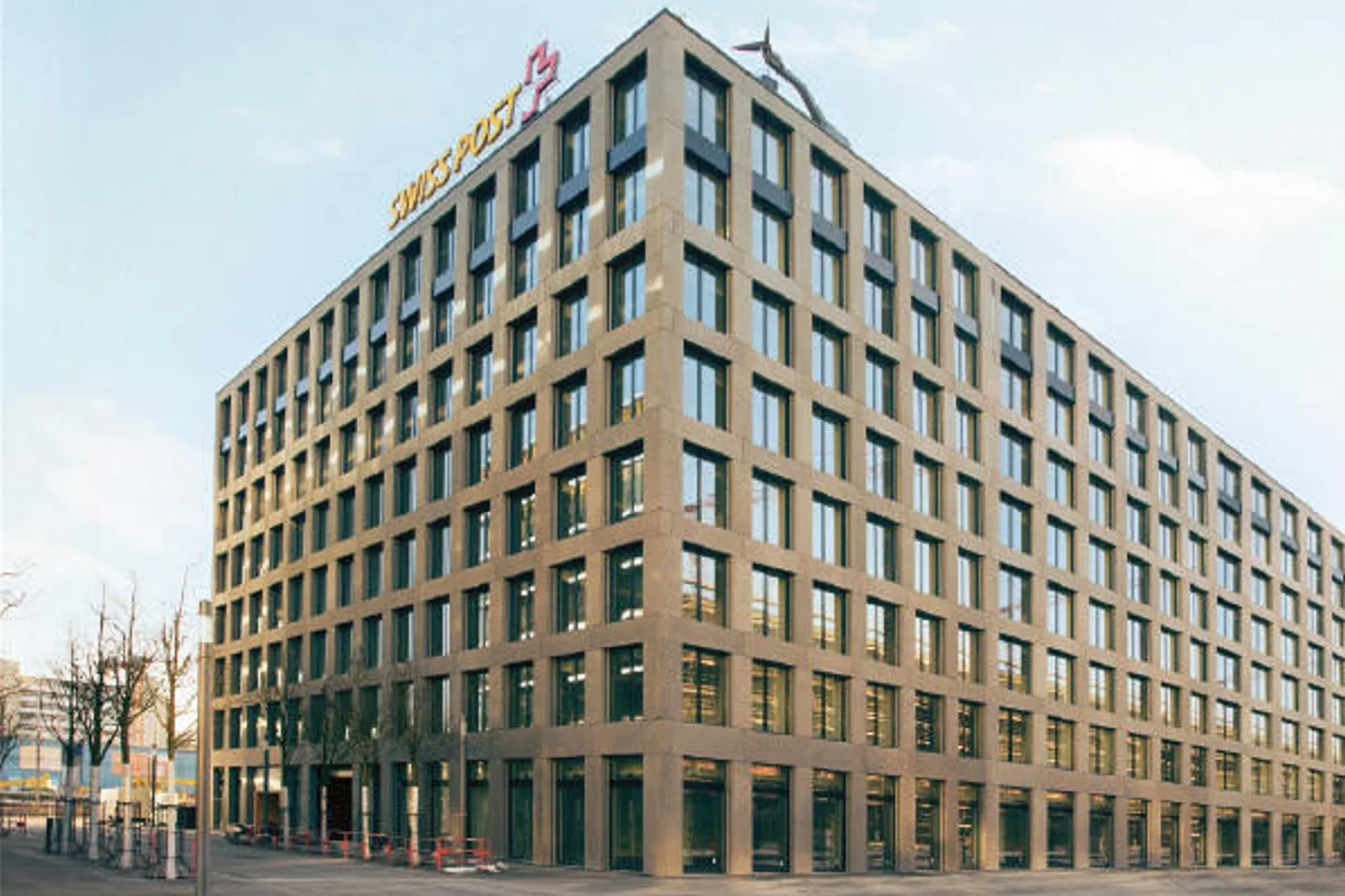 Relevance in tune with targets
The main challenge on the road to a comprehensive content strategy is finding the right balance between the needs of the target group and company objectives of Swiss Post. Which topics are of particular interest to decision-makers of SMEs? How can products be communicated without looking like advertisements? How does one choose between a seemingly endless stream of channels? And how does one stay relevant to business customers in analogue and digital terms?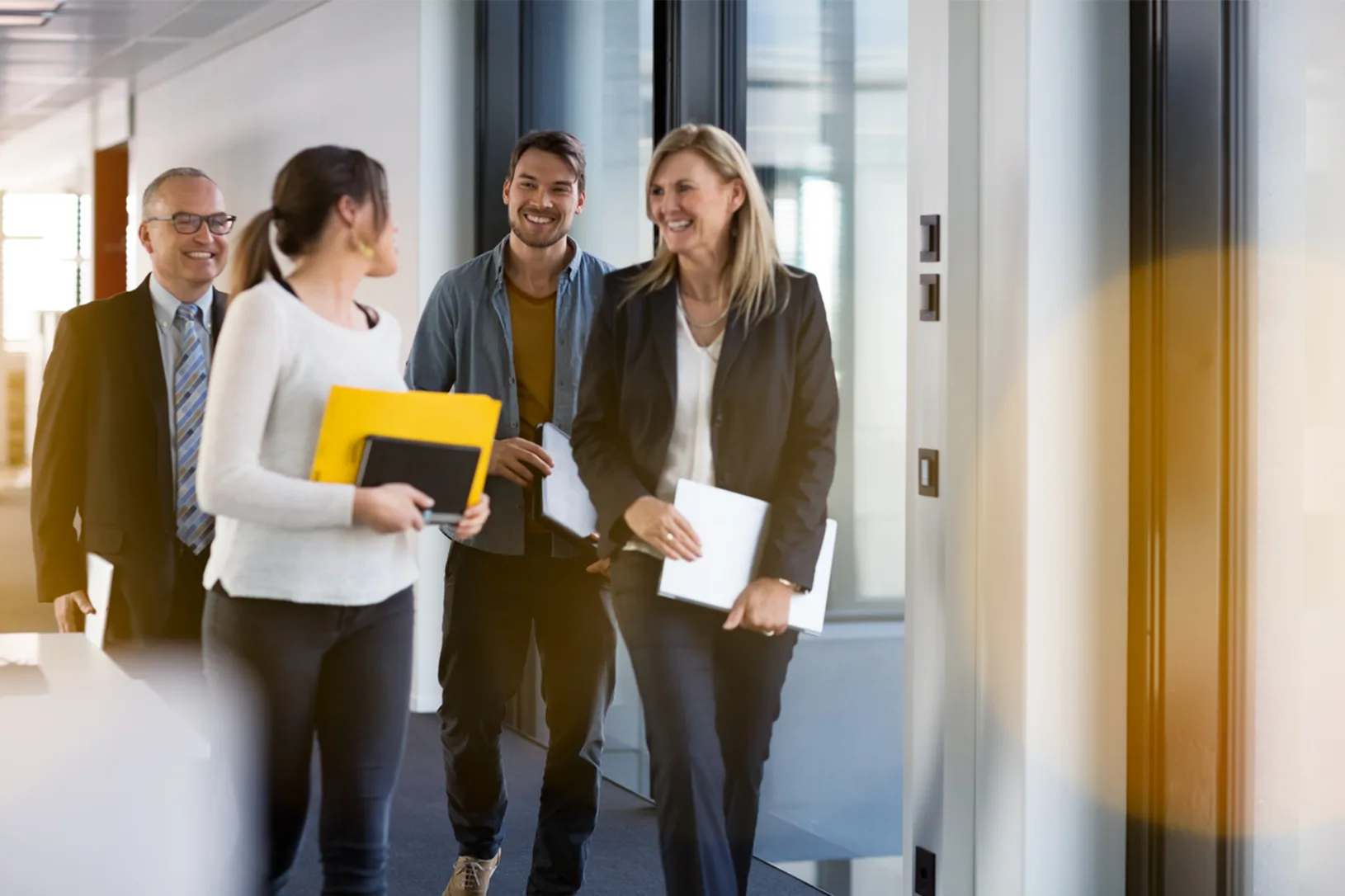 The main challenge: finding the right balance between company objectives …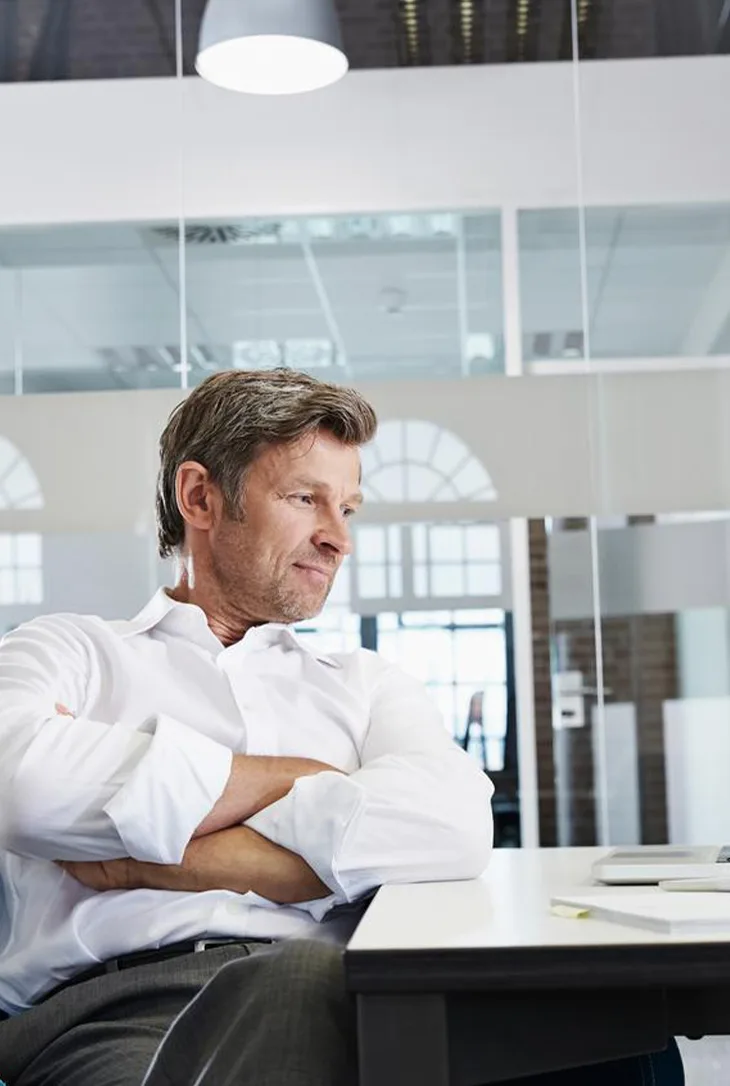 … and the needs of decision-makers.
Thought leadership for strong positioning
A strong editorial team finds the right balance between customer requirements and company objectives, focusing on a specific topic in each edition of the magazine to serve the long-term needs of the target group. The adaptation to digital formats is also taken into consideration when producing content and implementing it for the print magazine. With each new magazine, the content pool becomes richer and references the services provided by Swiss Post. This results in excellent content quality which fully showcases the Swiss Post brand while providing a great, comprehensive experience on a wide variety of channels.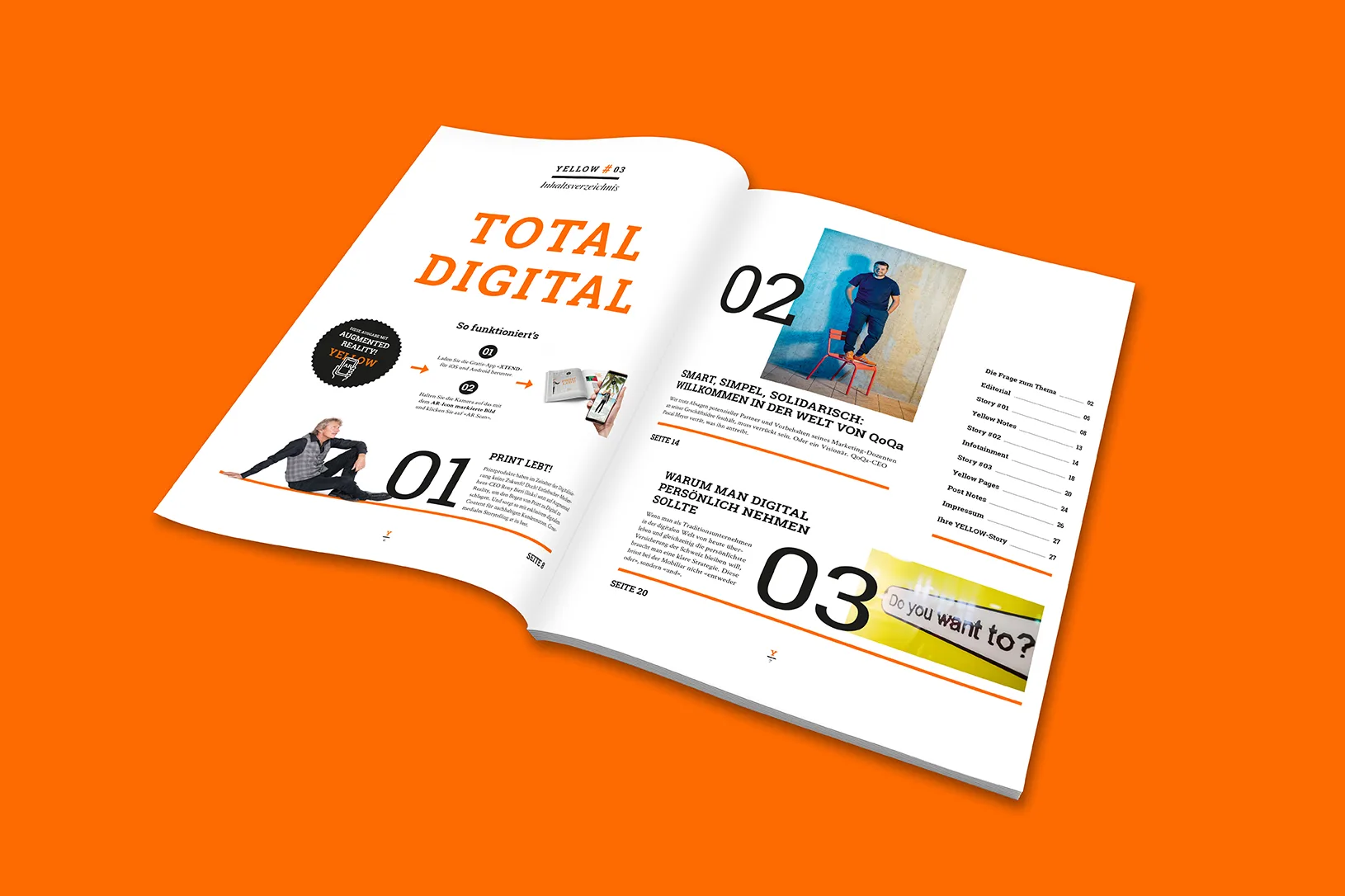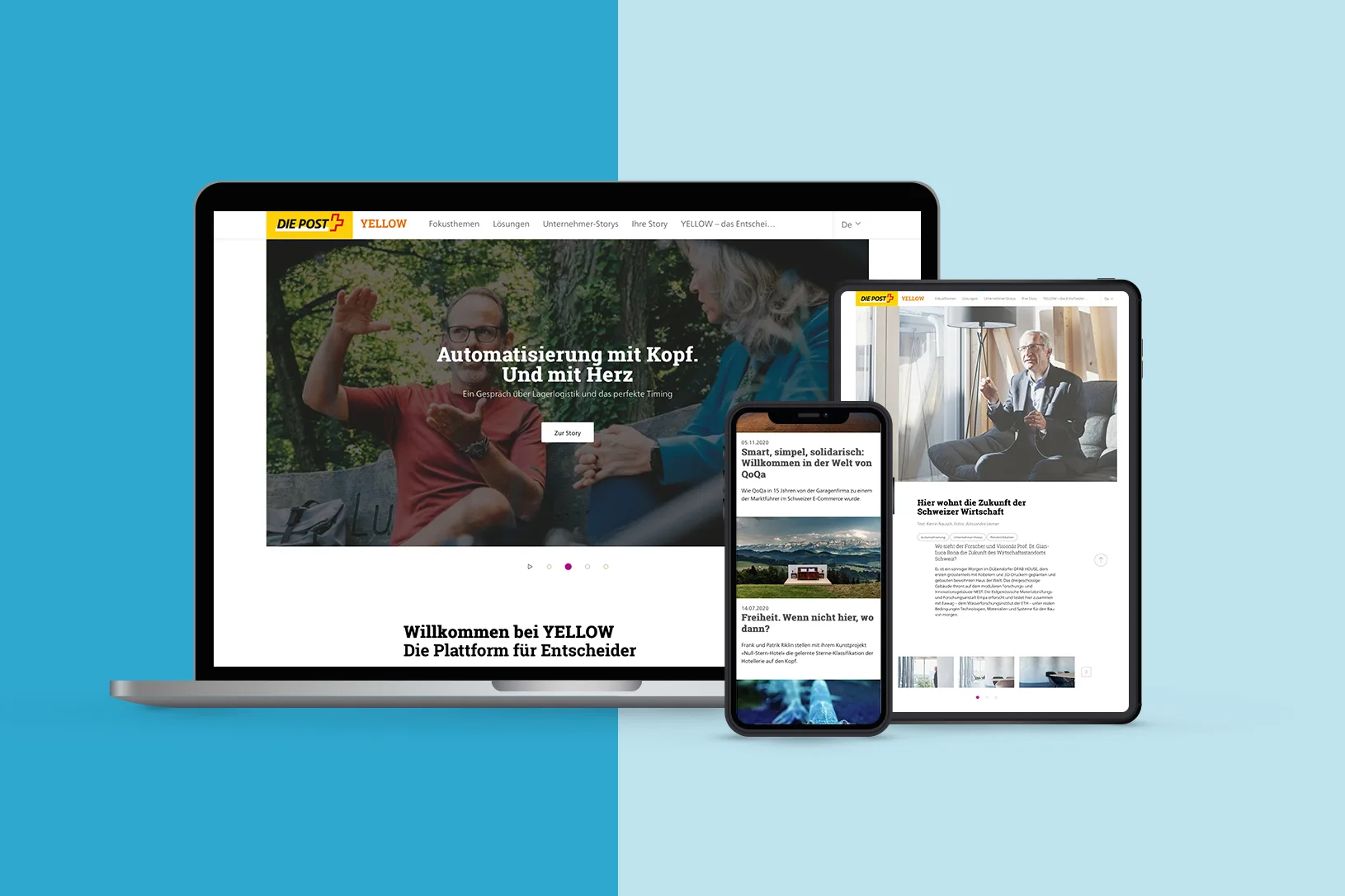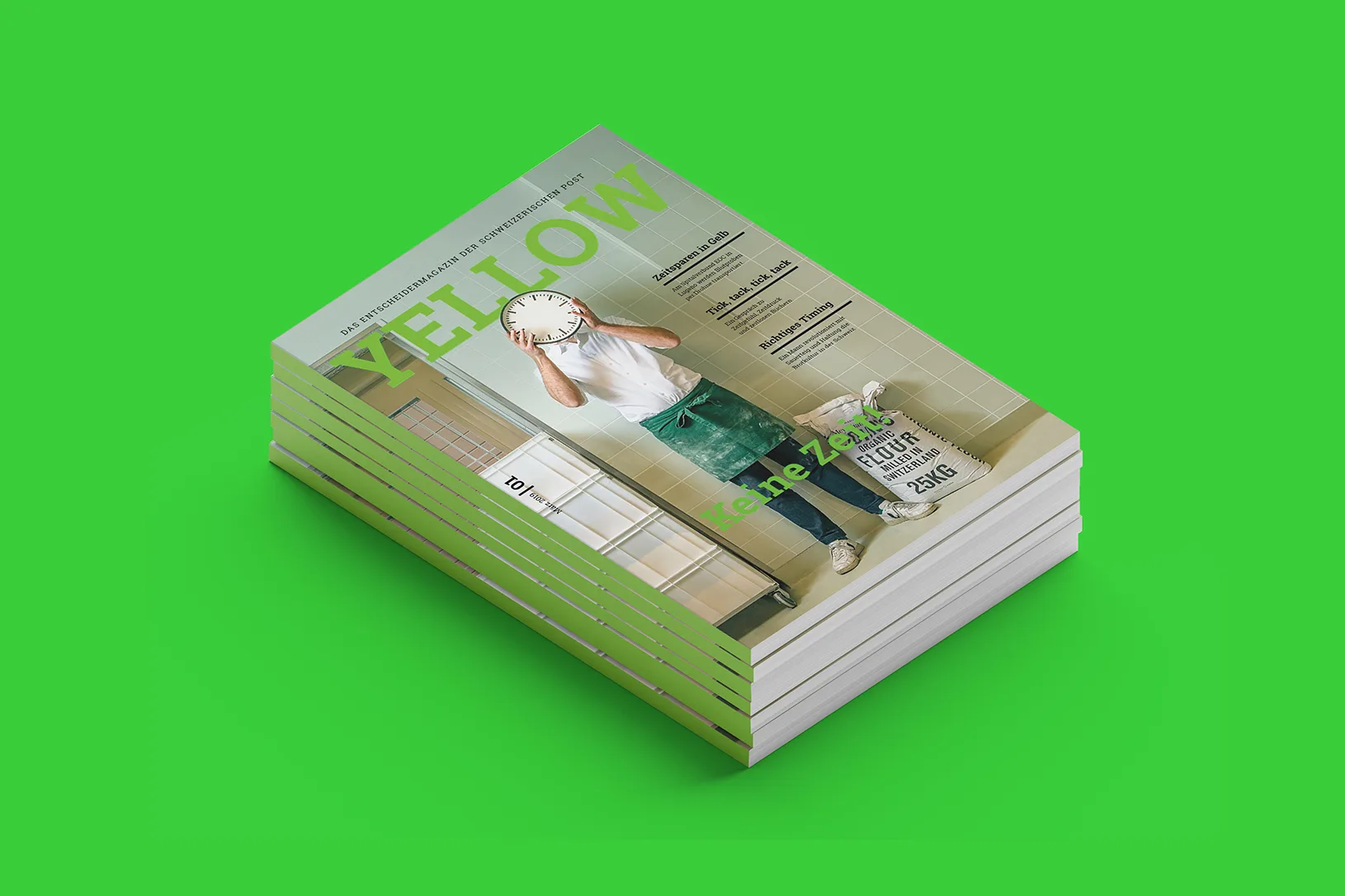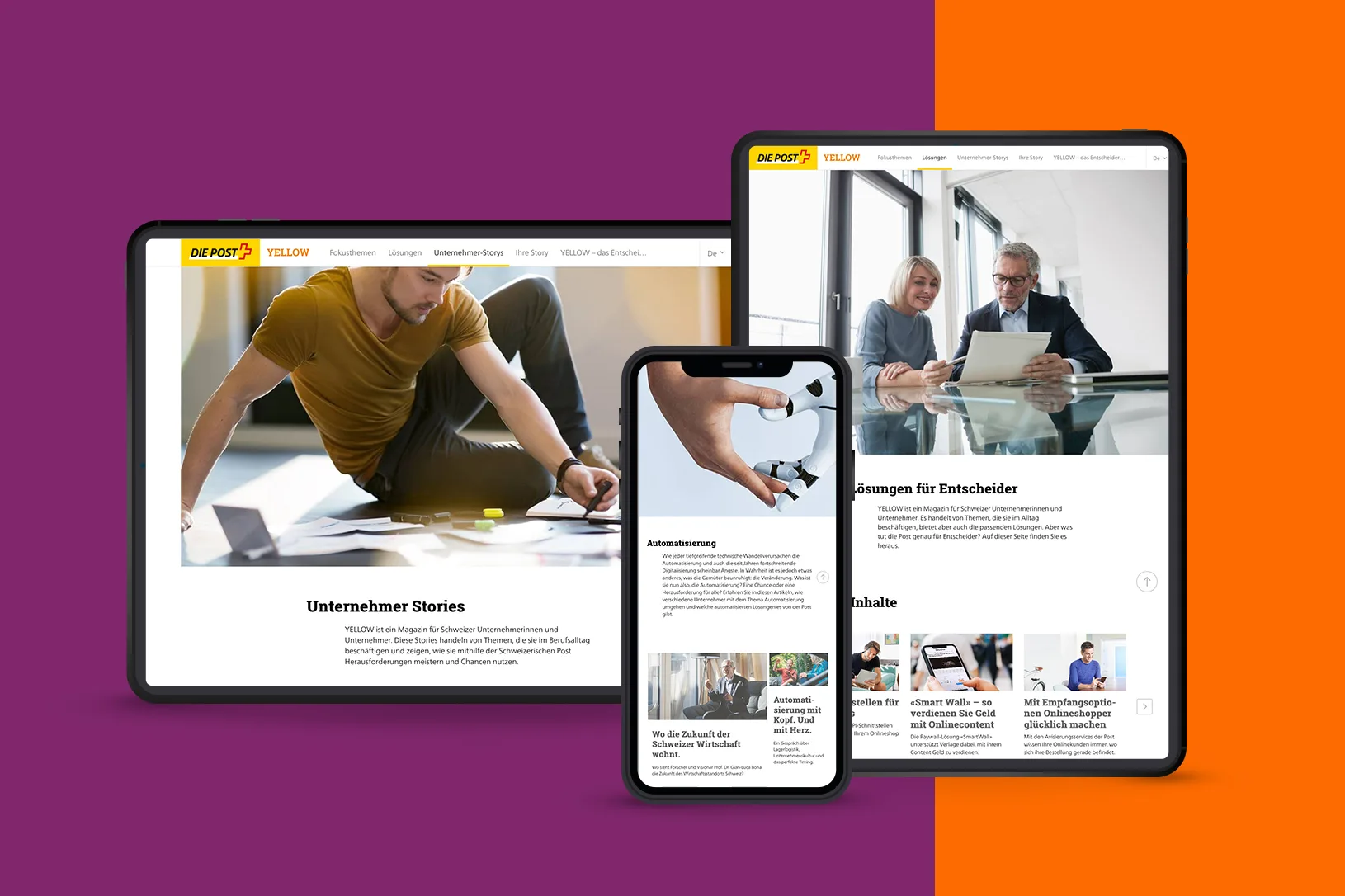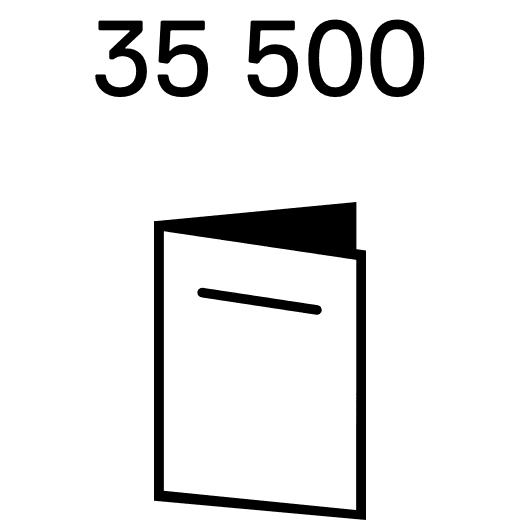 Print magazine run over200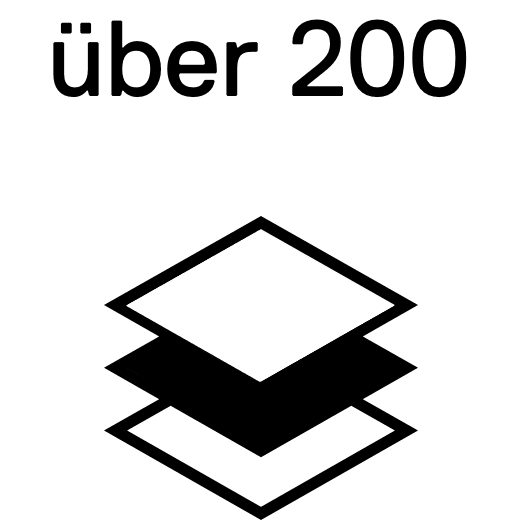 Media assets and content pieces created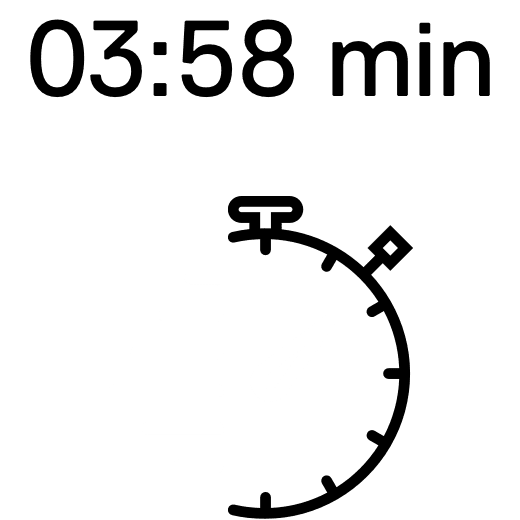 Average visit duration on post.ch/yellow
BCM - Best of Contentmarketing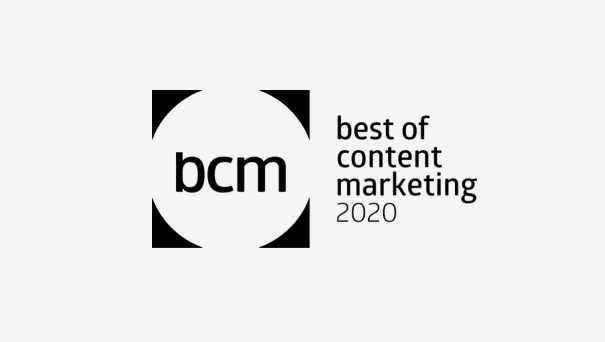 Europe's largest
content marketing competition
1 x Silver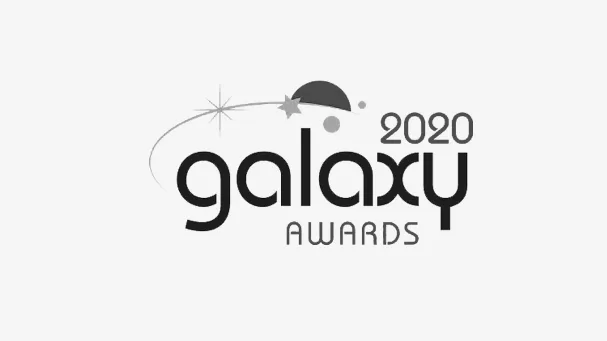 Corporate/Custom Publication –
B2B Customer Magazine
1 x bronze
"It is becoming more important to us to place the right content with regards to our business customers. With YELLOW and port-neo, we have taken a major step towards thought leadership."
Head of Content & Dialogu
Post CH AG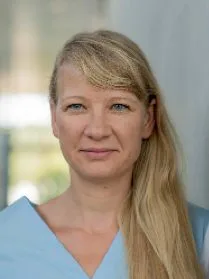 Interested in learning more about our cases?
Holistic approach for impressive experiences
Five steps – all you need for the optimum customer experience. Doesn't sound like a lot. But there's plenty going on during our CX process: Our teams work on an interdisciplinary basis to offer solutions that are based on data, strategically thought out, impressively implemented and technically state-of-the-art. All of this can also be seen in the Swiss Post project. Find out here how we applied our CX process.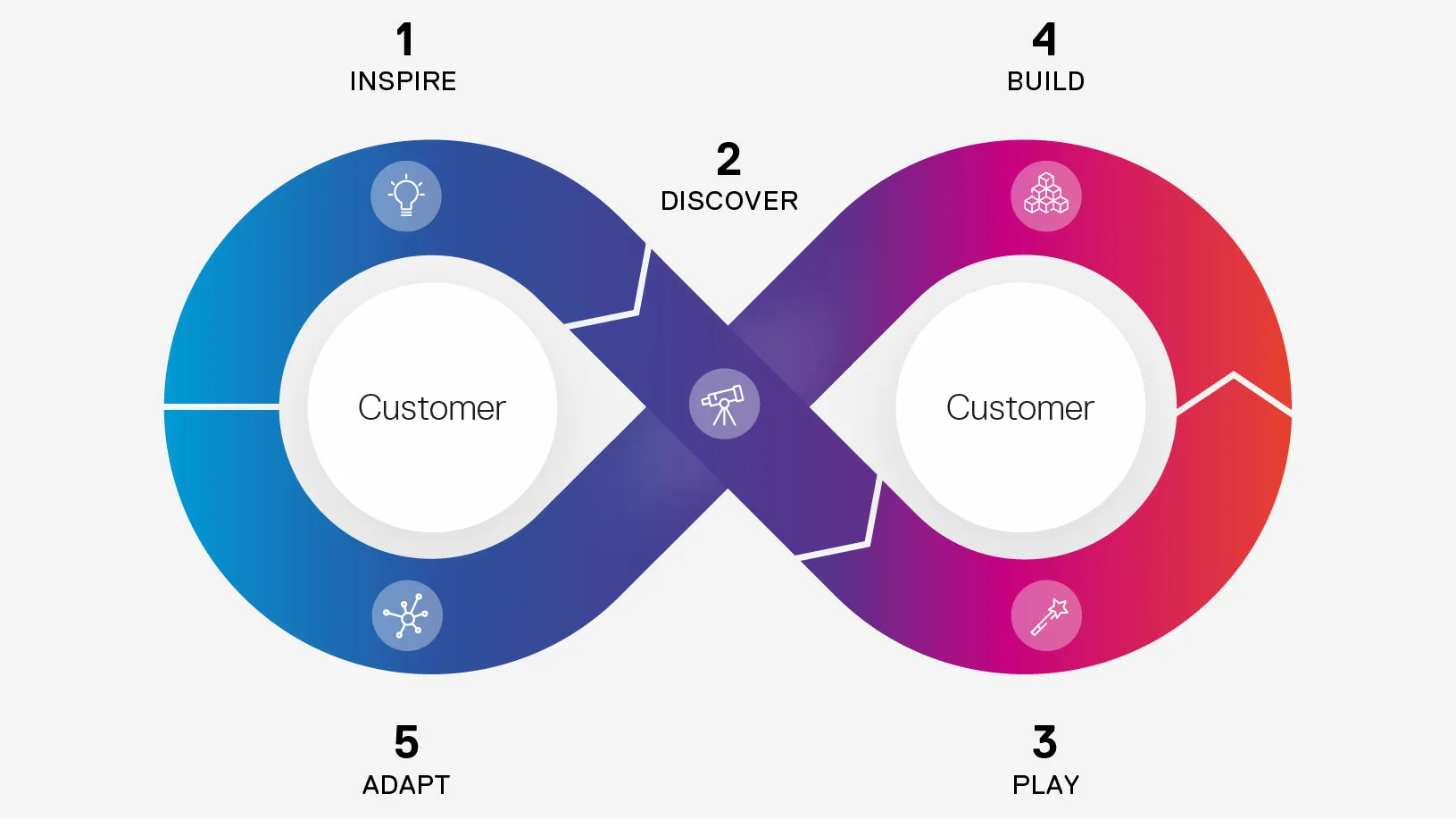 Yellow is everything except yellow
YELLOW starts as the pitch of Swiss Post. The task: to implement a magazine for business customers that doesn't just look like promotional product communication but also includes relevant topics and solutions from a customer point of view. It should better reach decision-makers of SMEs and connect them with the brand. Both in print and digital to boost lead nurturing. Our approach to mastering both tasks: create a magazine that is so appealing that people would pay for it at a kiosk or online. Done and dusted: The birth of YELLOW – a magazine that bears the colour of Swiss Post in its name, but is never yellow.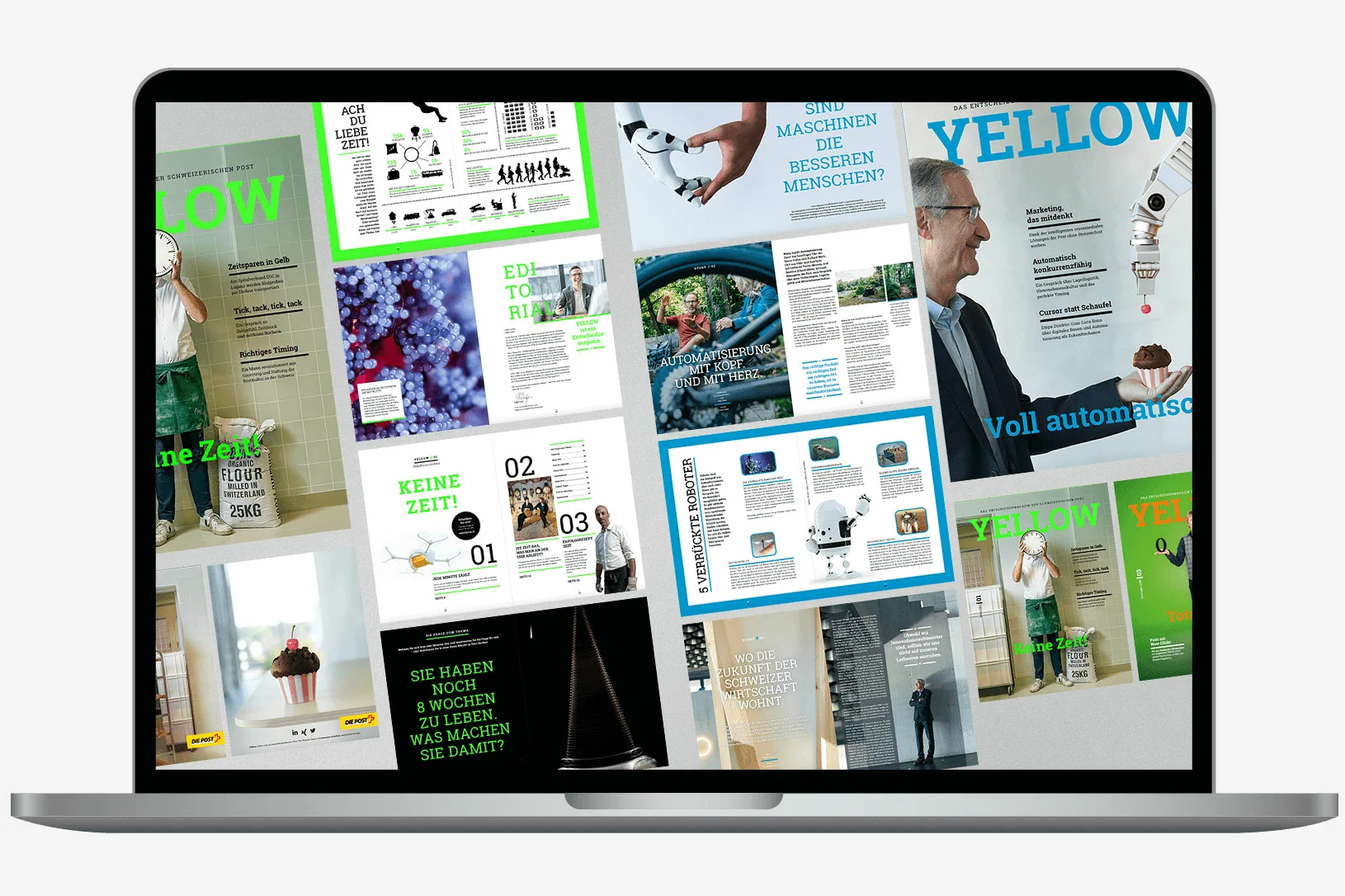 From focus topics to relevant content
We analyse the needs of the target group to make the content as appealing as the magazine's branding. What is special about decision-makers of SMEs? What makes them tick? What motivates them? Together with the key topics for Swiss Post, the answers to these questions provide the focus topics with which it can position itself as an expert. The first magazine bore the title 'No time!' and the three main stories focused on time constraints, which many decision-makers are familiar with. Enriched with informative and entertaining pieces on the subject of time along with the right, time-saving solutions of Swiss Post, it results in an exciting dramaturgy within the magazine and online platform.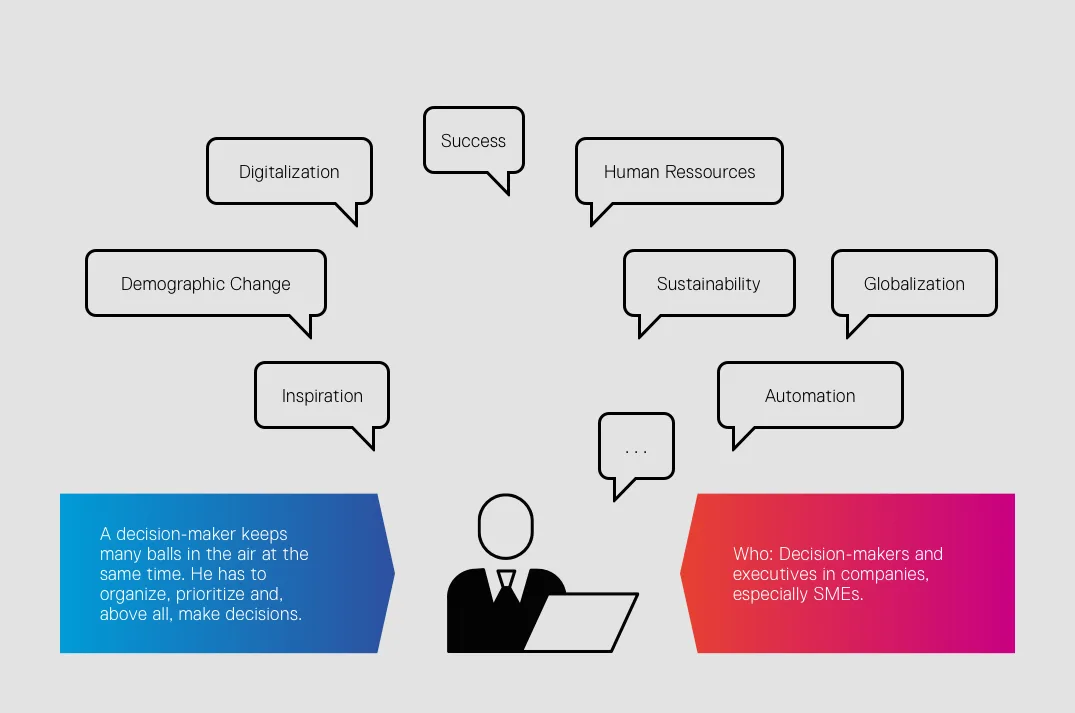 Decision-makers at SMEs are mostly juggling several balls at once.
Content strategy for a comprehensive experience
The specified focus topics offer a unique basis for the content strategy in the play phase. Following an editorial meeting, we develop three concepts for the top three stories and additional columns such as the right post products or new features. The same always applies: the stories must perform strongly both in magazine and digital format. During production, additional images and videos are also shot for the online content.
An editorial plan works around the publication schedule.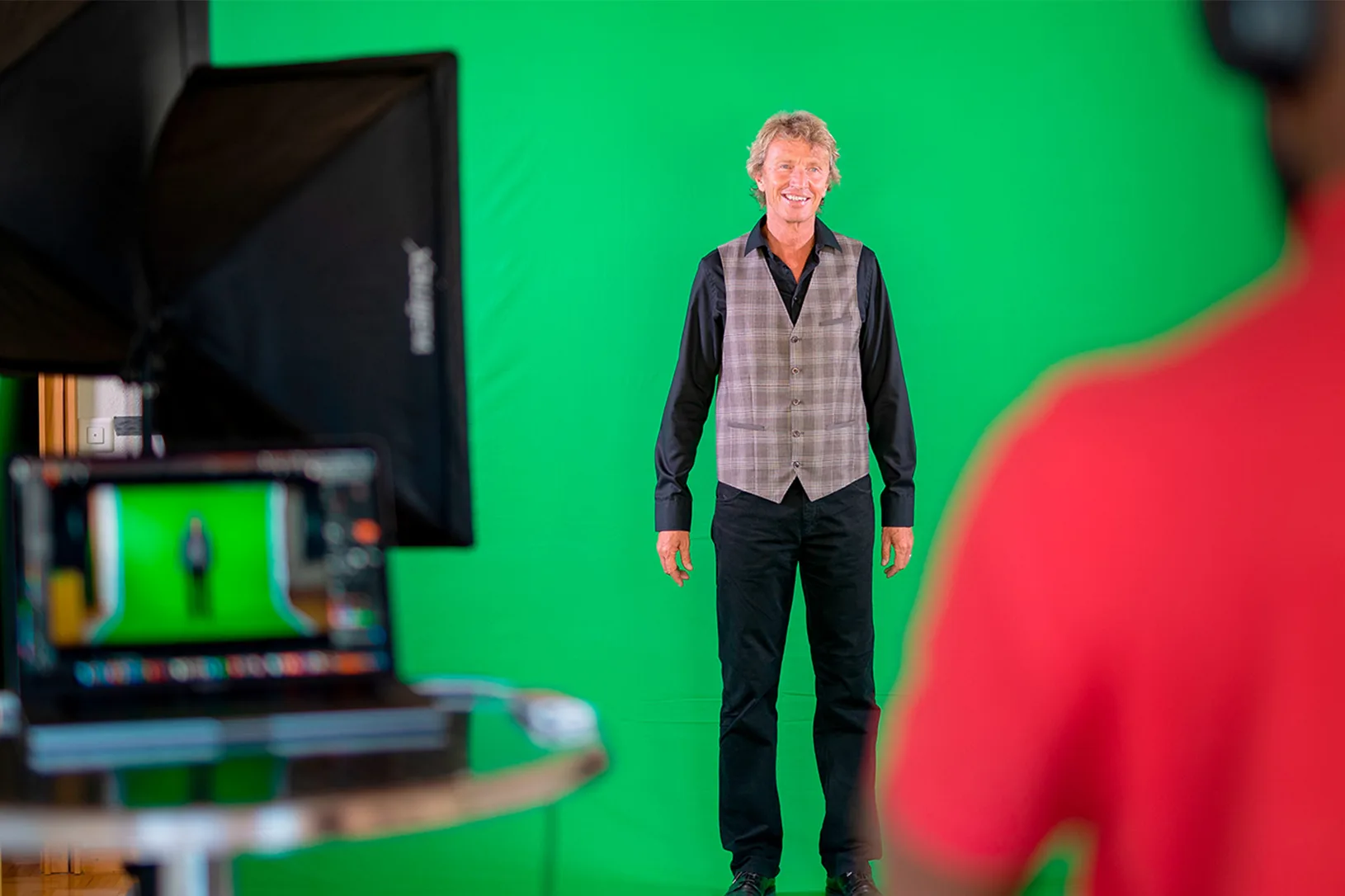 'Totally digital' in 360°: Augmented Reality shoot in front of a green screen.
The Augmented Reality video can be retrieved by scanning the magazine page.
Content hub for measurable traffic
Incorporating the content hub into the content strategy allows high performance content to be promoted and tracked. In addition to the digital adaptation of the magazine content, other relevant topics can be found at www.post.ch/yellow, which link to other hubs or Swiss Post product pages. In turn, YELLOW is also linked on these pages. This makes YELLOW relevant for other customer journeys and the bidirectional traffic generates leads for Swiss Post on various sites. The user determines their own journey, as they often do.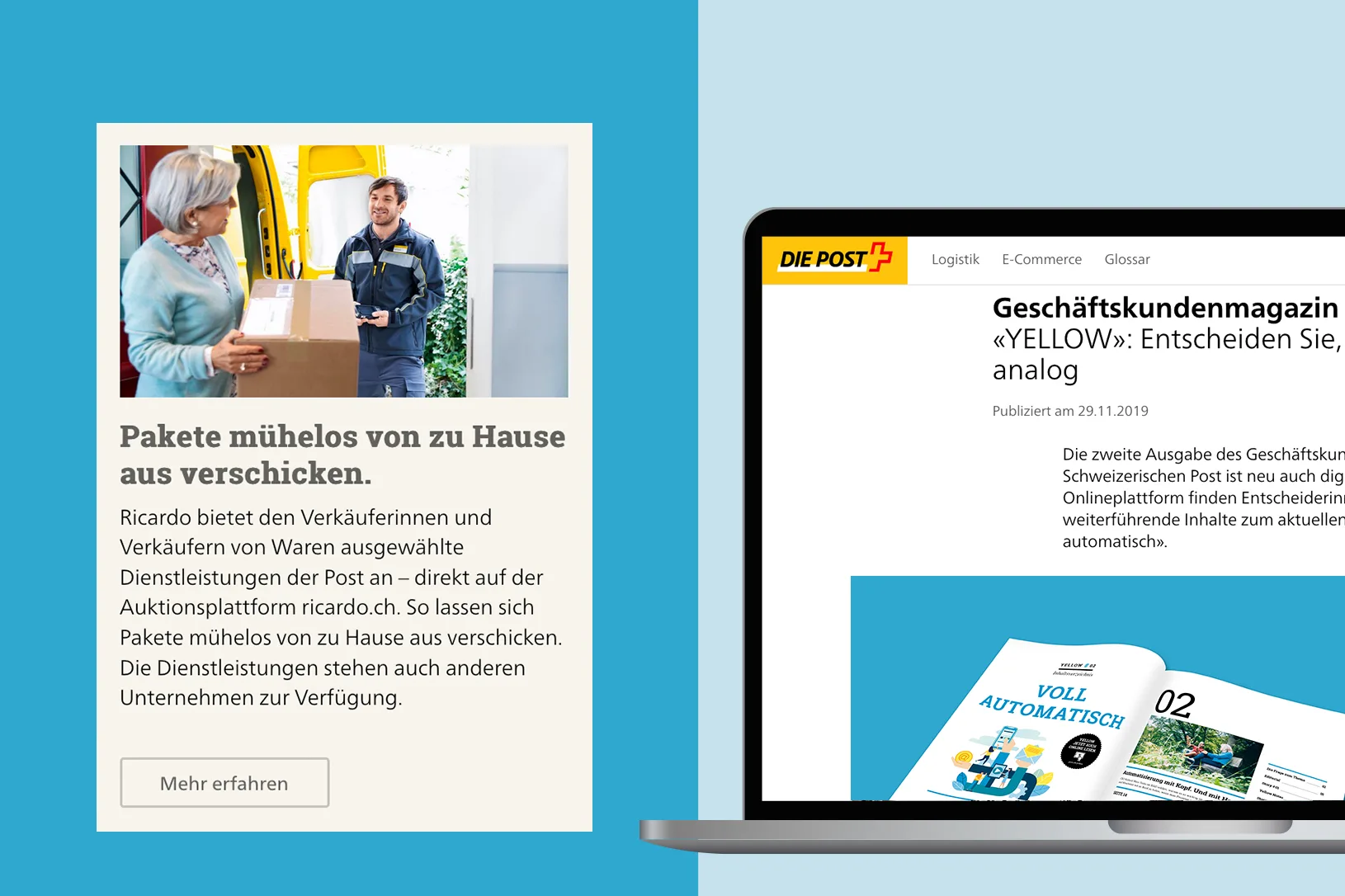 Bidirectional traffic to Swiss Post hubs: logistikpunkt.ch also shows a teaser for YELLOW in its magazine.
Focus on lead nurturing and routing
One year after the website go-live, YELLOW digital is recognised as an independent hub of Swiss Post. And not only that: Leads are now directed to the site via other channels (paid) as part of traffic campaigns. In the future, prospective readers will be directed there in a targeted way and enriched with content journeys within the various hubs. As a result, YELLOW forms the basis for long-term brand awareness and also offers measurable KPIs in the form of sales-ready leads.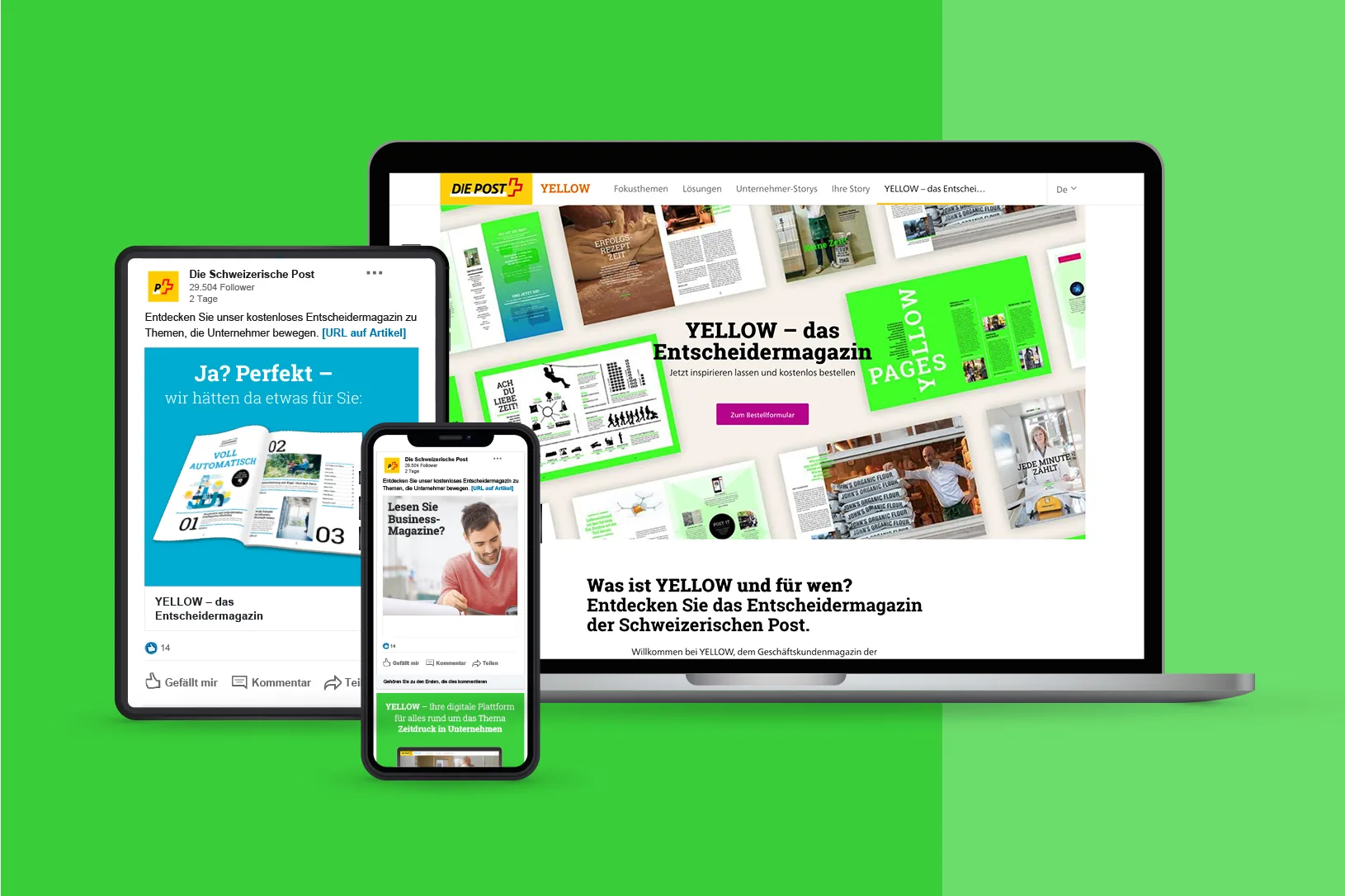 A campaign brings traffic to the content hub where users can decide to subscribe directly.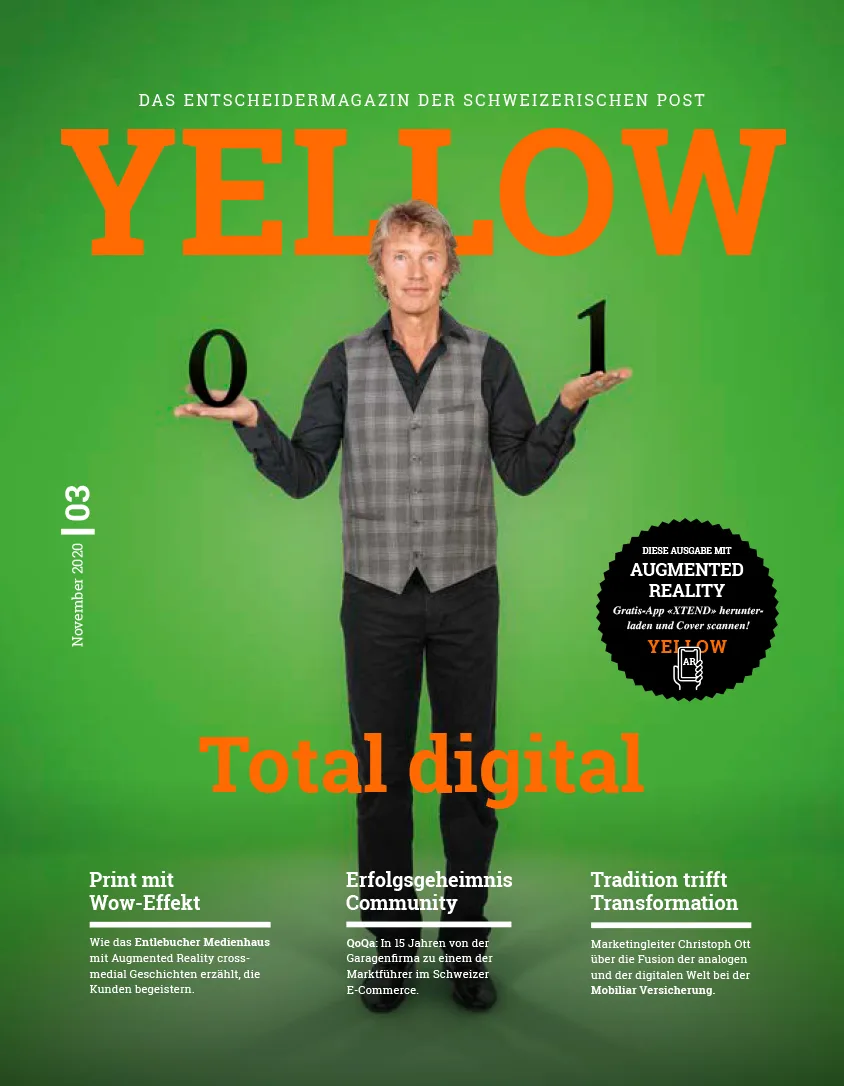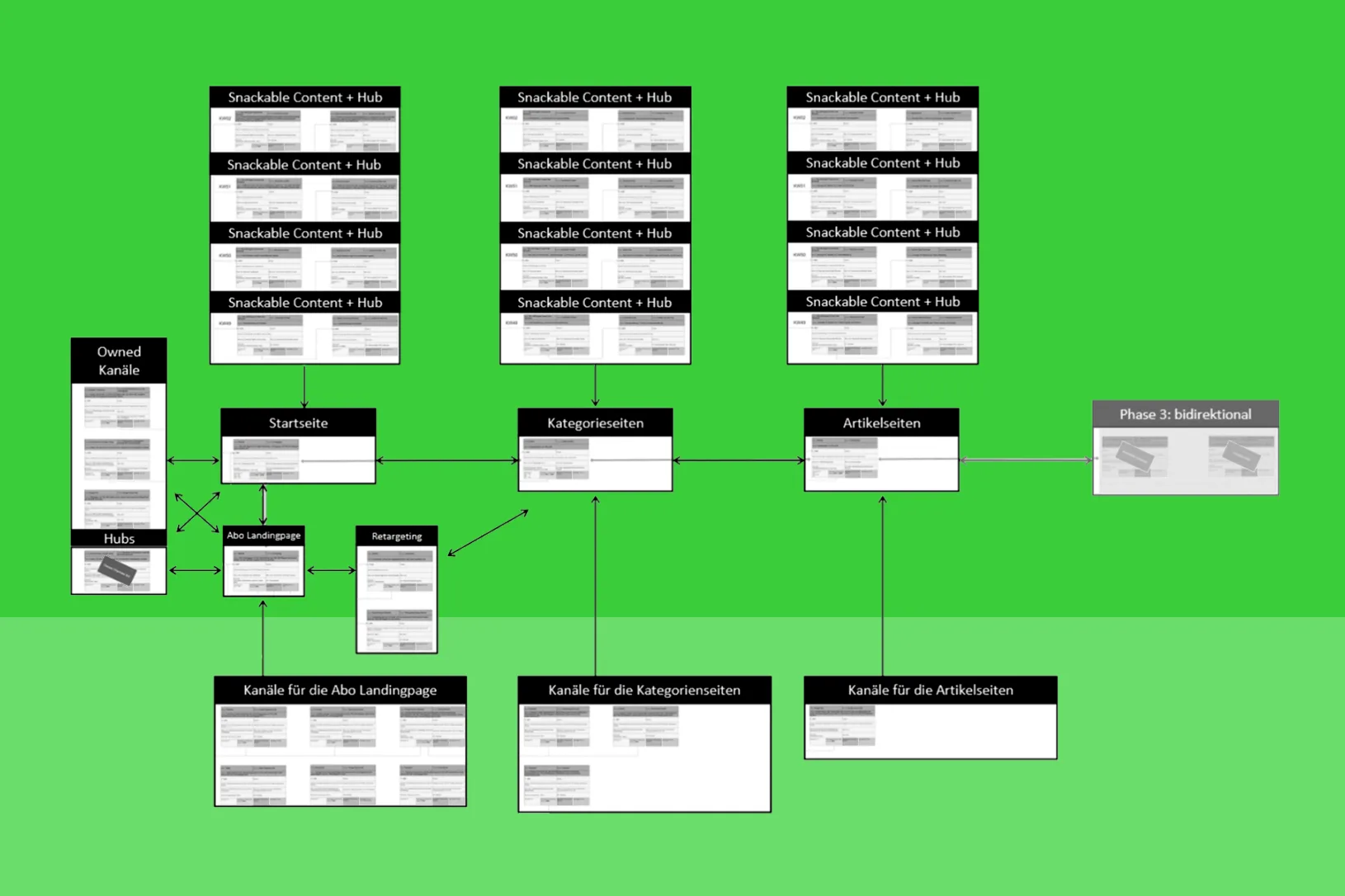 Content flow in the hub landscape (example).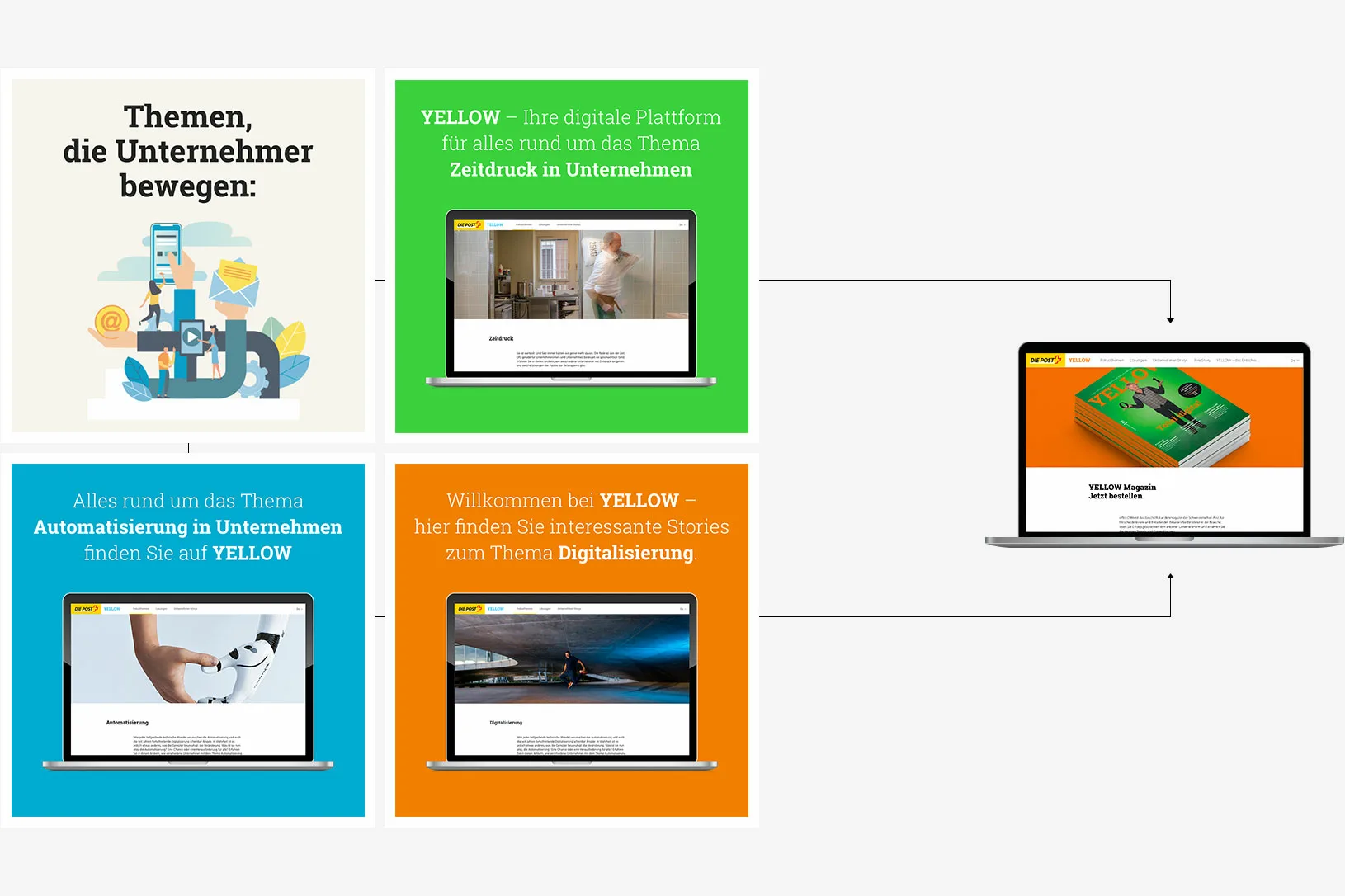 Online banners and social media ads visualise the nature of the series and lead directly to the subscription page.
Should we discuss next steps together?
When bathroom dreams meet UX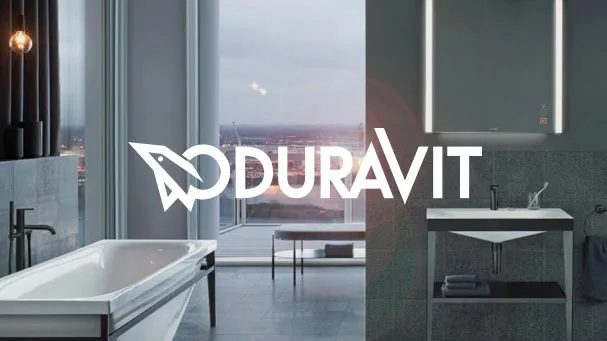 From communication to infrastructure